2023–2024 Expansion Strategy Unveiled by EstatexLandbase
Read Time:
3 Minute, 45 Second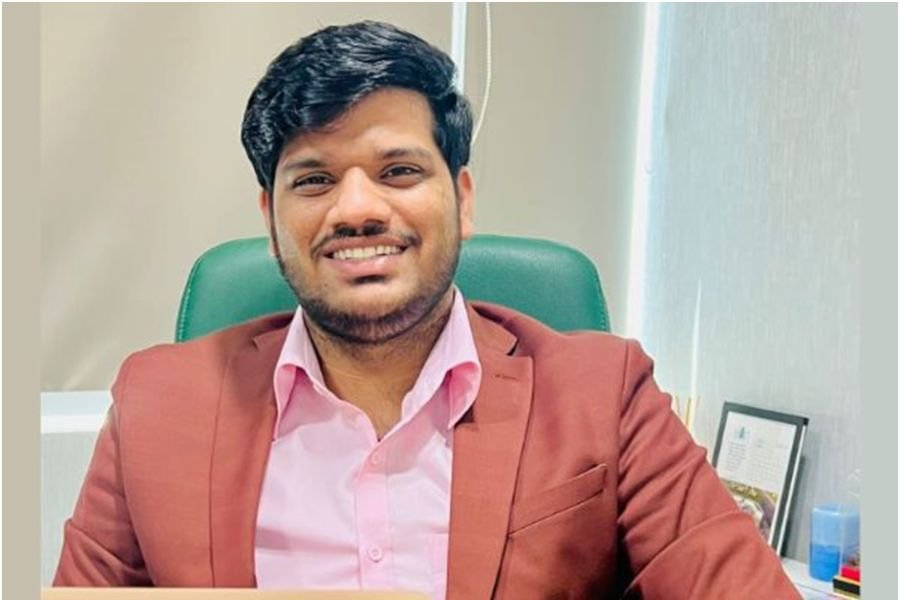 Arjun Khatana, founder and CEO of EstatexLandbase Pvt Ltd
Gurugram (Haryana) [India], January 2:A pioneer in real estate consulting, EstatexLandbase Private Limited of Gurugram, has revealed an expansion plan with the aim of attaining Rs. 2500 crore by the end of FY 2023–2024. Estatex is dedicated to capitalising on the enormous expansion that the real estate industry has experienced throughout the Middle East and South Asia. The business generated a gross sale of Rs. 100 crores through its Gurugram office in the last quarter of FY 2022.
Intentions of the organisation the business wants to set up office in Dubai in the first quarter, then in Delhi and Noida in the second. In order to portray a clear image of the reality of real estate at "Ground Zero," to remove doubt and ambiguity from our dealings with customers, and to provide them the opportunity to make an educated decision after being given all the facts, a firm was founded five years ago. This was accomplished through getting real estate experience in Gurgaon and Haryana. The company's footprint in these significant cities is projected to be strengthened by these offices' improved customer service. By September 2022, the firm expects to managemore than 20 exclusive projects while working with a workforce of more than 70 employees and handling over 15 projects. The estimate appears to be accurate given the increased acceptability of real estate assets in the post-pandemic future. During the second quarter, The Noida office should be up and running by September 2023. The company is certain that its monthly total sales would reach at least Rs. 30 crores.
"The markets that we plan to explore are well thought out, as these are the economic centres with an enormous demand for real estate investments, and we intend to enter the construction industry and want to bring a corporate touch to the property sector," said ArjunKhatana, founder and CEO of EstatexLandbase Private Limited, in reference to the expansion strategy. As stated by the team "The best aspect is that there is no ceiling on demand because there are so many respectable projects in the commercial and luxury residential sectors that buyers and investors are interested in. A wide range of integrated services are offered by EstatexLandbase Private Limited to tenants, investors, owners, and developers. We stand out from the competition thanks to our ability to connect with prospects, in-depth understanding of the market, vast network, unbiased counsel, and high degree of openness. The firm wants to establish itself as a top integrated, one-stop, end-to-end solution provider in the real estate and micro-infrastructure sectors."
In order to signal substantial changes in the real estate advisory and consulting services sector, EstatexLandbase Private Limited opened its doors in Gurugram. The organisation hopes to be the first in the industry. It is run by Mr.ArjunKhatana, a subject-matter specialist with more than ten years of business experience. Thanks to his complete understanding of the many complexities, Khatana was able to swiftly forge partnerships with several top NCR developers. Following its entry into the real estate transaction sector, the firm is establishing new benchmarks for both residential and commercial real estate. The business aims to establish itself as a top integrated, one-stop, end-to-end solution provider in the micro-infrastructure and real estate sectors. Khatana has the ability to grasp the client's profile and create real estate plans that work with the client's portfolio.
About EstatexLandbase Private Limited:
EstatexLandbase is regarded as being fully capable of overcoming any challenges in the process of bringing a real estate transaction to a smooth conclusion because of its combined expertise of more than 5 years in the industry. The group of experts is committed to achieving one objective: bringing the "WOW!" element to all interactions. Offering pre-leased properties, where rent starts to accrue as soon as the tenant signs the dotted line, along with assured returns and assured rental periods ranging from 9 years to 21 years, EstatexLandbase not only offers a portfolio packed with a variety of options but also gives their clients the chance to start earning from the first day.
Info@estatexlandbase.com Estatexlandbase.com
If you have any objection to this press release content, kindly contact pr.error.rectification[at]gmail.com to notify us. We will respond and rectify the situation in the next 24 hours.