Booktainment: Book Adaptation Platform for Authors and Publishing Houses and Screenwriters
Read Time:
3 Minute, 32 Second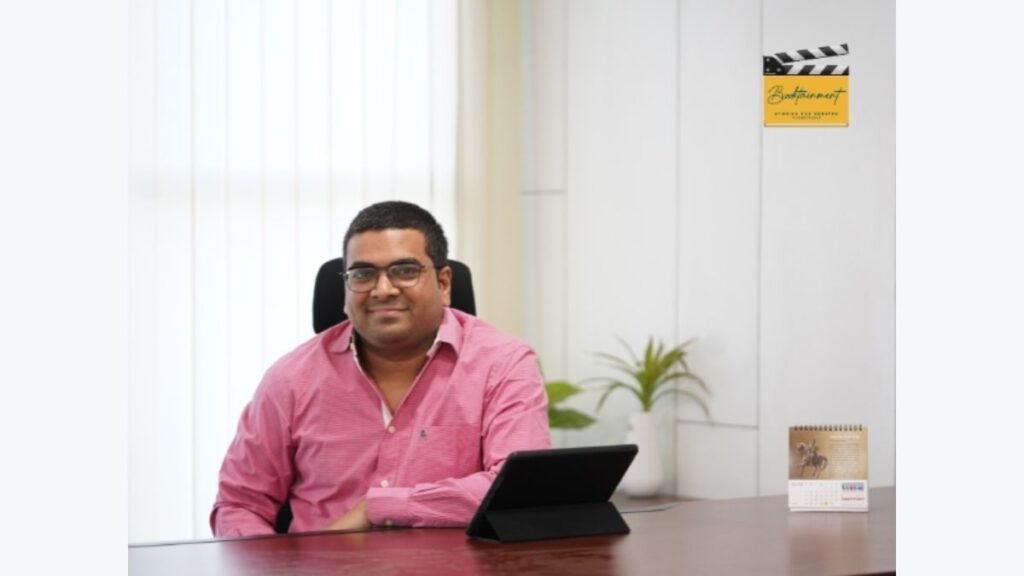 New Delhi (India), July 4: Booktainment, the brainchild of Parag Agarwal, an architect turned entrepreneur, is set to revolutionize/disrupt the literature and entertainment industry. With over a decade of publishing experience and a remarkable portfolio of 1,000+ published titles, Booktainment now enters the entertainment landscape, bridging the gap between publishers, authors, screenwriters, production houses, producers, studios and OTTs. This innovative platform brings together 15+ esteemed publishers, 500+ talented screenwriters, 2,000+ accomplished authors, and 2,500+ curated stories, propelling them into the OTTs and film industry.
The Struggle for Authors of reaching out to producers and being unaware of the pitching process. Authors and publishing houses have long faced challenges in terms of reaching out to producers and a lack of awareness about the pitching process. Before Booktainment, many talented authors struggled to reach out to producers and were unaware of the pitching process. This emotional struggle and the need for a solution inspired Parag Agarwal to build Booktainment, a platform that not only empowers authors but also celebrates the importance of intellectual property rights and gives them confidence in their content, knowing that their stories can reach the silver screens and OTTs.
Entering the Vast Entertainment Market
The market size and potential for content sellers in the entertainment industry are staggering 800 Cr INRWith its robust network and comprehensive offerings, Booktainment is well-positioned to tap into this vast market. By connecting content creators with potential buyers, Booktainment provides a platform where authors and publishing houses can showcase their exceptional work and reach a broader audience through films and web series. This opens up new avenues for success and growth in an increasingly competitive industry.
Milestones and Success Stories
Booktainment has achieved remarkable milestones, solidifying its position as an industry game-changer. Notably, the platform has successfully negotiated rights for three books, resulting in significant financial returns for the authors and publishing houses involved. These success stories exemplify how Booktainment empowers authors and screenwriter publishers by pitching their books to film producers and production houses.
Onboarding Prominent Buyers
Booktainment has attracted the attention of more than 50 potential buyers, including industry giants like Red Chillies Entertainment, Jio Studios, Suresh Productions, MX Player, Viacom 18 Studio, Pocket Films, LotPot Films and Stage.
25+ established directors are also associated with Booktainment. They are going through the logline and synopsis of listed books. Those authors who are looking for a book adaptation platform can now sign up with Booktainment and list their content free of cost and reach out to producers from their laid-back couches.
These partnerships provide authors and publishing houses with unparalleled opportunities to showcase their work and secure lucrative deals. By connecting content creators with influential buyers, Booktainment accelerates the growth and visibility of talented authors, ensuring their stories reach a wider audience.
A New Era for Authors and Publishing Houses
With Booktainment, authors and publishing houses can finally break free from the shackles of undervalued work and limited exposure. This innovative platform not only provides a stage to showcase their creativity but also prioritizes pitching books and reaching out to producers. Booktainment ensures that authors know the pitching process, how to pitch, whom to pitch, and when to pitch. There is a proper process and framework designed by Booktainment for ease of authorship. It is very important to know these things to get fair compensation for their intellectual property. Their creativity shall be valued and respected when it reaches the film industry.
Conclusion
Booktainment's entry into the entertainment industry marks a significant milestone for authors, publishing houses, and the industry as a whole. With Parag Agarwal at the helm, this platform transforms the landscape by empowering content creators, pitching processes and reaching out to producers, and fostering lucrative collaborations. Through Booktainment, authors and publishing houses now have the opportunity to gain fair recognition, unlock their true potential, and shape the future of storytelling.
For more information visit: https://booktainment.theblankscreens.com/
If you have any objection to this press release content, kindly contact pr.error.rectification[at]gmail.com to notify us. We will respond and rectify the situation in the next 24 hours.