Six Questions to Ask Yourself Before Posting Anything on Social Media
Read Time:
4 Minute, 58 Second
By negligence of guidelines for healthy and polite social media etiquette, we are left to determine our boundaries for navigating the seemingly endless opportunities provided to us. – Dr Avinash Kaushik
I was a freshman in my medical college, the Facebook came out, and I distinctly remember thinking, "Do I need this?" I was used to my regular chit-chat messages and doing fine with my friend circles. Well, that time had changed. Now and, Twitter, Pinterest, Facebook, Instagram have simultaneously Introduced us to society, brought us closer together, and driven us further apart over.
It was addictive because It's was a rule-free zone where we could interact with society while accepting minimal personal responsibility for the implications of what we could do.
1. Am I Seeking Approval?
As being medical student, through an introductory psychology class, I have heard that we learn behaviours through reinforcement.
When we seek validation through something I post and that little red flag starts popping up to notify me of each person giving me attention, it's an addictive reward. As per studies, it enforces to release of dopamine and serotonin in an adequate amount giving a pleasant feel, and depletion of those chemicals in the brain leads us to lean toward an addiction. And it works. we feel better, so we just keep coming back for more. The next time we need to feel approval, we will return to the source that poured it out last time, and the cycle of reinforcement continues.
2. Attire of Social Perfectionism?
As perfectionism, we tend to believe that only our accomplishments define us. It's a trap!" and as of now, the peer pressure on Perfectionists feels they're not worthy of love." We look for the next best thing: approval."Perfectionism is a kind of survival mechanism. "Deep down, what we're afraid of is being excluded", In some cases, it leads to self-destructive behaviour, which can manifest as eating disorders, self-harm, and addiction. –Dr Kaushik continued. What hides behind my perfectionism is the illusion of control over situations, the idea that if I work hard and do my best, I'll show off a perfect well, blown picture for social validation. The problem is perfectionism not only causes stress but can also even make you physically sick with headaches, stomachaches, muscle cramps, and so on.
3. AM I BOASTING OUT OF PROPORTION?
There's sharing excitement, and then there's bragging. Truthfully, we each know which trap we fall in.
When Stephen Covey said, "Love is a verb. Love – the feeling – is a fruit of love, the verb". I used to remember a time when we had to listen to my teachers and mentors for a free boasting parade of a few students in class, making others envy. Or was it an opportunity to show them something quite different? We had different aspects and ought to examine your right motivations and the right leader. Similarly, now before using social media as the version to boost out of proportion and we have to admire who to respond or not carefully.
4. AM I DISPLEASED?
Let us not forget one thing celebrities who love to rule the world has emotions and life ordinary as ours, and our life is as exciting as theirs.
So, are you always peeping for something "better"? Do you believe that in yourself? If not, take a break. Deactivate your account for a couple of months and stop asking the virtual world to solve dissatisfaction with the physical one.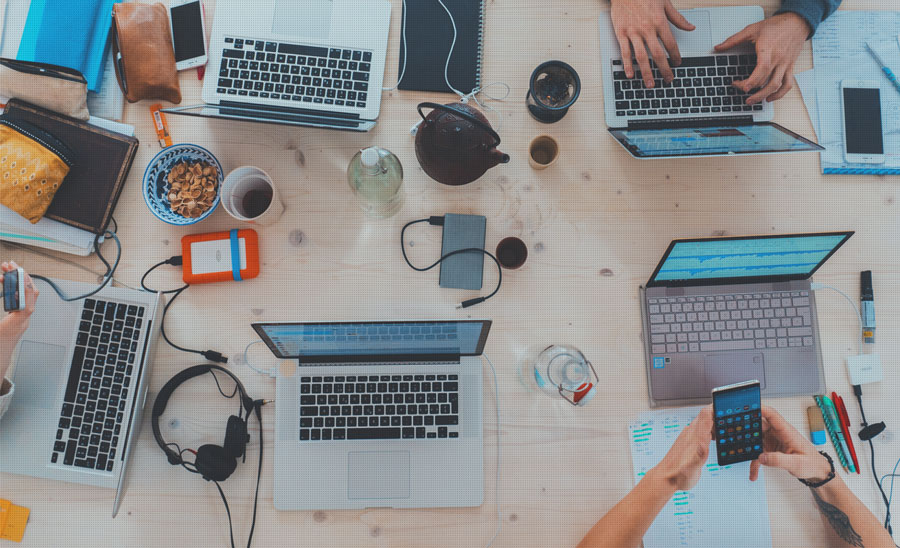 5. Is this a real moment to protect?
I remember when my younger sister Apeksha used to crawl into the entire house. My dearest brother Abhishek and me used to play cricket, spending time at home. Neither she wants me to take her picture and post it on Facebook or him. Most beautiful moments are those felt and remember in the core. Creating fake imagery for social media for a few likes is not worth it.
Is it kind to others?
"Love is patient. Love is kind."—the bible (1 Corinthians 13)
Our culture tells us it's our right to comment on everything, regardless of whether it was addressed to us and without consideration for how it might affect others. We've replaced face-to-face confrontation with sharp comments and mocking memes. We write demeaning posts addressed to celebrities or openly criticize individuals we have never met, hiding behind the convenience that they cannot directly defend themselves, and nobody is putting our personal lives on display for public criticism.
6. What is a better approach?
Social media seems to be built around the idea that it can infiltrate nearly every part of our lives. And if we let it in, that's exactly what will happen. We are the ones who say when its reach becomes unhealthy. Maintaining decency in the limelight and staying away from brag must be taught way before using any apps notified in-store.
As children, our parents laid out rules for our protection, and as adults, we took on the task of caring for our own wellbeing and personal growth. It's our job to set boundaries and ask tough questions, tending to the bigger picture of our relationships and the way our actions reflect god's love for this world.
Let us pause and give ourselves an honest moment to reflect-bringing discernment, love, and wisdom to each picture and word we share.
The article is made by Dr Avinash Kaushik, who is working as a critical care doctor and a social media influencer.
If you have any objection to this press release content, kindly contact pr.error.rectification[at]gmail.com to notify us. We will respond and rectify the situation in the next 24 hours.