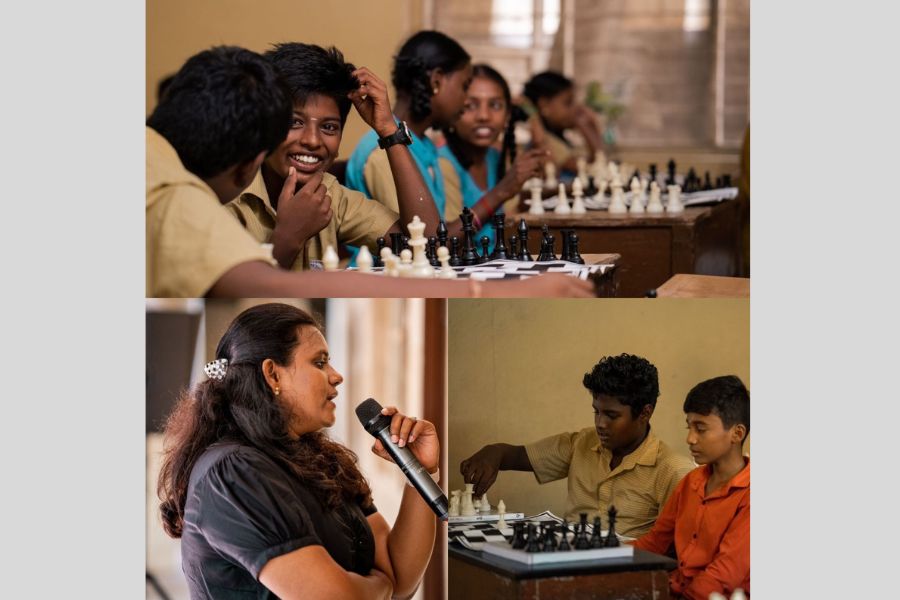 BYJU'S Collaborates With Take A Step to Organise Special Chess Event for Students on International Chess Day
Read Time:
2 Minute, 45 Second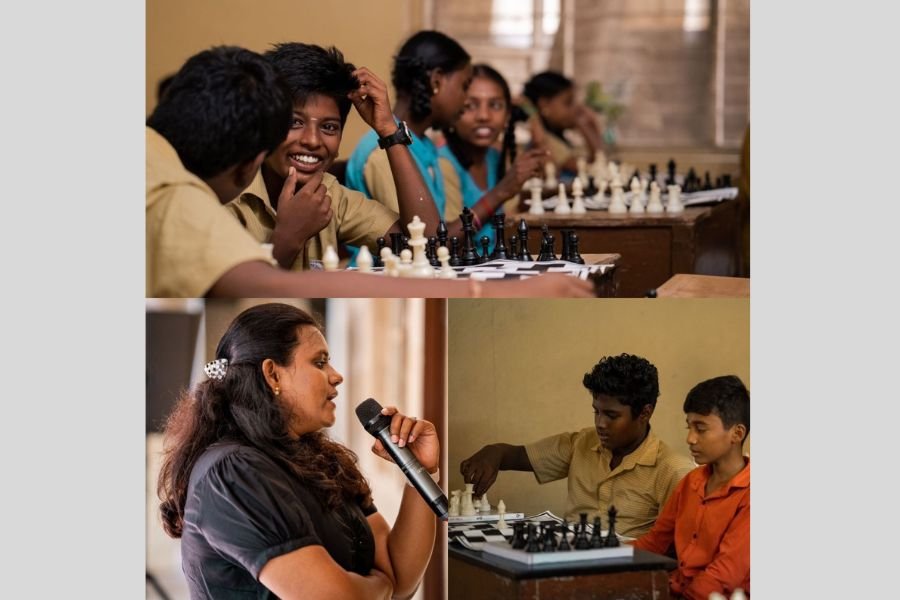 ● BYJU'S employees join hands with Take A Step to introduce the game of chess to students of PJ Gupta High School
● The event aimed to promote critical thinking and strategic planning skills through an interactive chess session.
Chennai (Tamil Nadu) [India], July 29: On the occasion of International Chess Day, major Ed-Tech brand BYJU'S collaborated with Take A Step NGO to organise a special chess event for the students of PJ Gupta High School. The main aim of the event was to introduce the intellectually stimulating sport of chess to the children and provide them with an opportunity to learn and enjoy the game.
The International Chess Day event kicked off with great enthusiasm as students gathered in their classrooms. A professional chess instructor was invited to lead the session and guide the students throughout the event. Starting with the basics, the instructor explained the rules and concepts of chess, ensuring that all the students had a solid foundation to build upon. The children actively engaged in interactive discussions, asking questions, and sharing their thoughts about the game.
To make the learning process engaging and enjoyable, the instructor organised friendly chess matches among the students. This gave them a chance to apply the strategies they had learned, test their skills, and experience the thrill of the game. The BYJU volunteers actively participated in the event, providing support to the students whenever needed.
As a part of BYJU'S Education For All initiative, the primary aim of the event was to promote chess as an intellectual game that enhances critical thinking, problem-solving skills, and strategic planning. Chess is known to have numerous benefits for individuals of all ages.
Playing chess helps develop important skills such as logical reasoning, concentration, pattern recognition, and decision-making. It fosters critical thinking abilities and promotes strategic planning, as players need to anticipate moves, analyse possibilities, and make informed decisions.
Chess is also known to enhance memory and cognitive abilities. Regular practice of chess has been linked to improved problem-solving skills, creativity, and mental agility. It promotes logical thinking and the ability to evaluate different scenarios and outcomes.
By introducing the students to chess, the BYJU's volunteers intended to provide them with an educational opportunity to learn and understand the rules, moves, and strategies involved in the game.
SHIVAKUMAR M – CENTRE SALES MANAGER "We believe that chess is not just a game but a tool that can foster important skills such as critical thinking and strategic planning. Through this event, we aimed to create an enjoyable and enriching experience for the students, inspiring them to develop a passion for learning and growth."
DIANA CHELAKODE- CENTRE SALES ASSOCIATE "We are grateful to BYJU'S and Take A Step for organising this special chess event for our students. Chess is a game that not only entertains but also stimulates the mind and fosters important skills. We are confident that this event will leave a lasting impact on the students and inspire them to explore the world of chess further."
If you have any objection to this press release content, kindly contact pr.error.rectification[at]gmail.com to notify us. We will respond and rectify the situation in the next 24 hours.