Three Visionary Bengali Women Embark on a Culinary Journey to Share Calcutta's Heritage through Calcutta Chronicles
Read Time:
1 Minute, 57 Second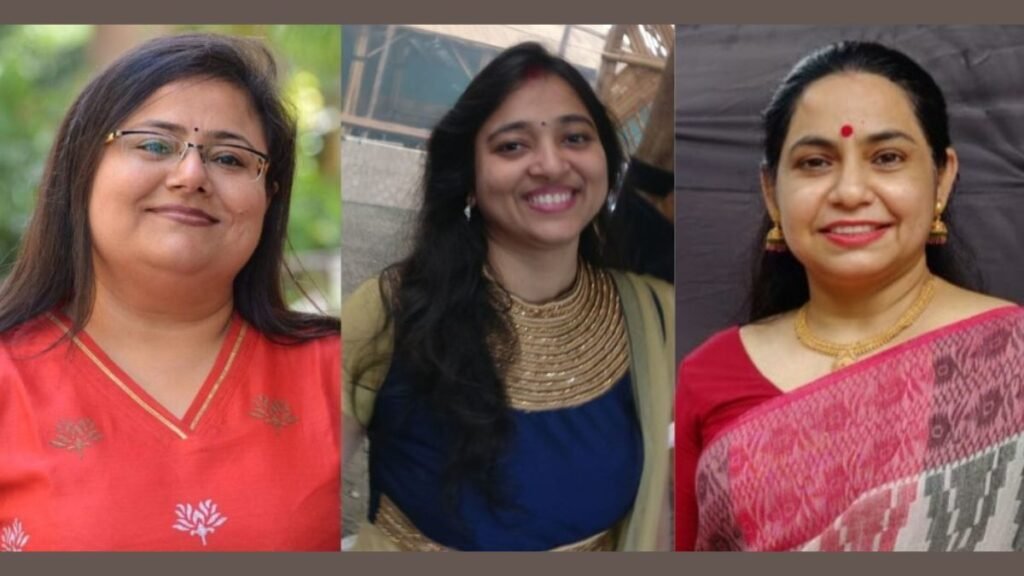 Mumbai (Maharashtra) [India], August 26: The culinary scene of Mumbai welcomes a delightful addition with the opening of Calcutta Chronicle, a captivating restaurant that brings the diverse flavors and cultural tapestry of Calcutta to the bustling city. This exceptional venture, led by visionary Bengali women Mrs. Debaki Roy, Mrs. Bishakha Chatterjee, and Mrs. Indrani Ghosh, is the culmination of their shared dream to share the essence of Calcutta's heritage.
Calcutta Chronicle isn't just a restaurant; it's a testament to the devotion and passion of its founders, who wanted to create a culinary haven that reflects the vibrant spirit of Calcutta. Each dish on the menu tells a story of history, tradition, and innovation, making it an exciting destination for food connoisseurs and culture enthusiasts alike.
Calcutta Chronicle is a heartfelt endeavor to bridge the geographical gap between Calcutta and Mumbai, offering the latter a taste of Calcutta's rich and varied culture. The founders' vision was to capture the essence of Calcutta's multi-layered heritage and present it in a way that resonates with the discerning palates of Mumbai's cosmopolitan population.
With a focus that extends beyond Bengali cuisine, Calcutta Chronicle's menu explores the entire spectrum of Calcutta's culinary history. From dishes influenced by the British colonial era to the contemporary Bengali flavors and the intriguing Tangra Community's culinary contributions, every plate is a harmonious blend of tradition and innovation.
The restaurant's ambiance is a testament to this commitment. Designed to evoke the spirit of Calcutta's bustling streets and rich history, every corner tells a tale. The founders have meticulously curated an environment that captures the nostalgia and vitality of the city they hold close to their hearts.
Calcutta Chronicle is set to be more than just a dining destination; it aims to be a cultural hub, fostering connections and conversations through interactive culinary events, workshops, and personal interactions with the chefs. It's a space where the culinary arts meet storytelling and where flavors are exchanged just as stories are shared.
If you have any objection to this press release content, kindly contact pr.error.rectification[at]gmail.com to notify us. We will respond and rectify the situation in the next 24 hours.