Unveiling the Depths of Love: An Author's Journey of Discovery
Read Time:
3 Minute, 35 Second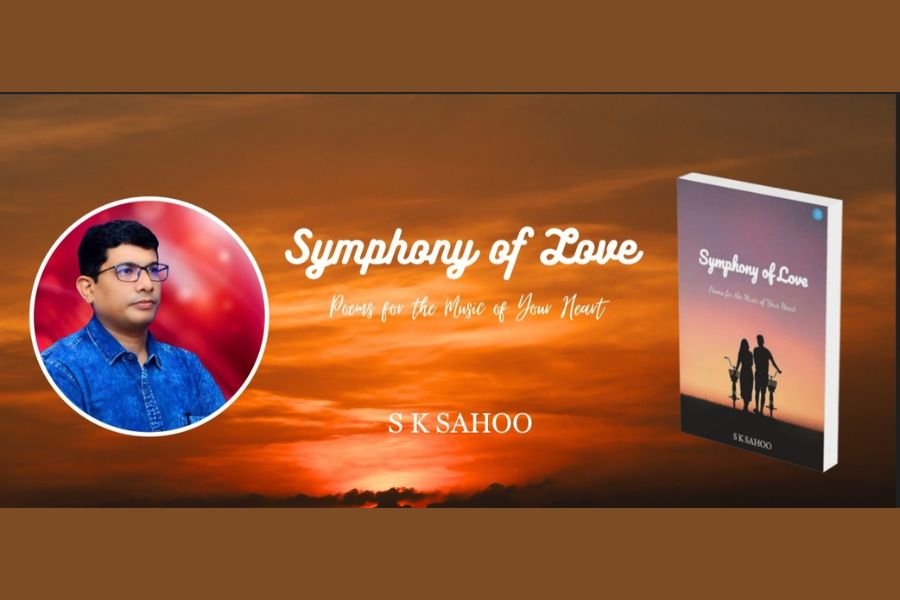 New Delhi (India), August 28: In a world brimming with emotions, the essence of love has found its voice through the poetic verses of S.K. Sahoo's debut book. Representing "Symphony Of Love" with poems of the heart, Sahoo's work captures the intricate dance of affection and connection that defines the human experience.
Link to buy the book:- https://blueroseone.com/store/product/symphony-of-love-poems-for-the-music-of-your-heart
Let's delve into the author's insights:-
Q.1. Can you tell us a bit about yourself and your book "Symphony of Love"?
Ans:- Certainly! I'm an engineering graduate from a tiny village in India. Despite a background in Telecom Engineering, I've always harboured a secret desire for writing. "Symphony Of Love" is a collection of poems that delve into the various dimensions of love—romantic, platonic, and familial. It's a journey through emotions that can bring both joy and pain, making us cherish every moment.
Q2. Your book delves deep into the complexities of love. Could you share your perspective on the subject matter and how it has influenced your writing?
Ans: Absolutely. Love, in all its forms, is a journey that demands nurturing and growth. It's not always a smooth path, but the challenges and triumphs it brings shape us. My experiences in both life and work have shown me that investing in love is vital for personal development. This perspective has driven me to explore and express the multifaceted nature of love in my writing.
Q3. What inspired you to write "Symphony Of Love"? Could you take us through your journey of bringing this book to life?
Ans:- The inspiration for "Symphony of Love" stems from my own journey of self-discovery. Despite never pursuing a writing career, I've always had an underlying passion for it. At the age of forty, I decided to finally embrace this passion and translate my thoughts and emotions into words. The journey was both challenging and exhilarating, but it allowed me to tap into a new facet of my creativity.
Q4. You mentioned that your writing journey was a path of learning and self-discovery. Could you elaborate on the experiences that have shaped your perspective and writing style?
Ans: Absolutely. Writing became my medium for navigating life's challenges. It helped me express my innermost thoughts and feelings in a way that nothing else could. This process of self-expression and reflection played a significant role in shaping both my perspective and my writing style. Each experience, whether joyful or difficult, added a layer of depth to my words.
Q5. Beyond the poems themselves, is there a particular message or advice you'd like readers to take away from your book?
Ans: Certainly. I'd like readers to cherish the complexities of love. Embrace its highs and lows, as they all contribute to personal growth. Invest time and effort in nurturing love, for it's a journey that holds immeasurable value. Through "Symphony of love," I hope to inspire readers to appreciate the power of affection and connection in all aspects of life.
Q6. As you reflect on your writing journey and the insights you've gained, is there anything else interesting you'd like to share with your readers?
Ans: I'd like to encourage readers to follow their passions, no matter where life leads them. Writing has been my true calling, and it has enriched my life in ways I couldn't have imagined. Whether it's writing, art, or any other endeavour, don't hesitate to embrace what brings you joy and fulfilment.
Unveil the world of emotions and self-discovery through the poetic verses of "Symphony Of Love," authored by S.K. Sahoo. To embark on this journey of the heart, you can find his book on Amazon:- https://amzn.eu/d/hZ1NgiE
If you have any objection to this press release content, kindly contact pr.error.rectification[at]gmail.com to notify us. We will respond and rectify the situation in the next 24 hours