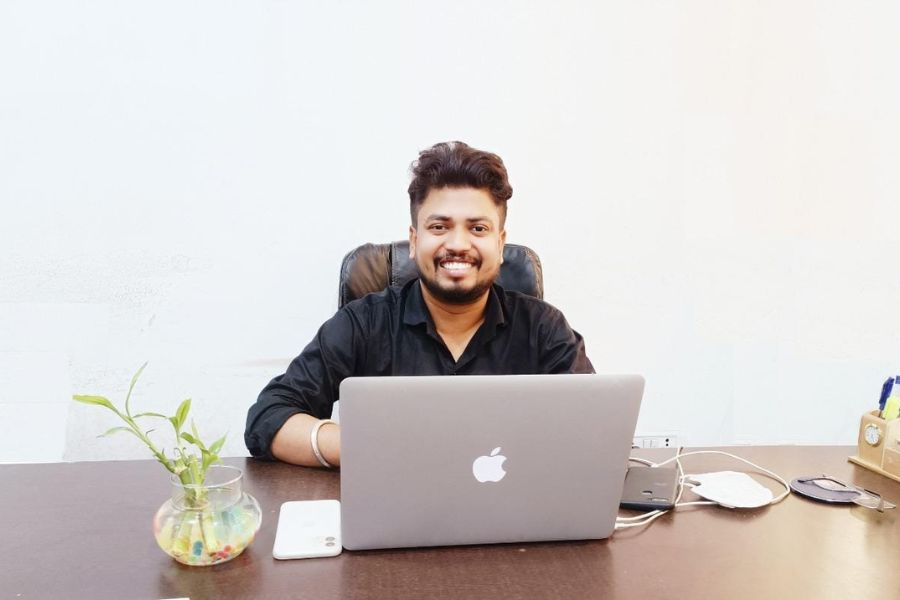 The Entrepreneurial Odyssey of Sudeep Vishwas: From Vision to Reality
Read Time:
3 Minute, 59 Second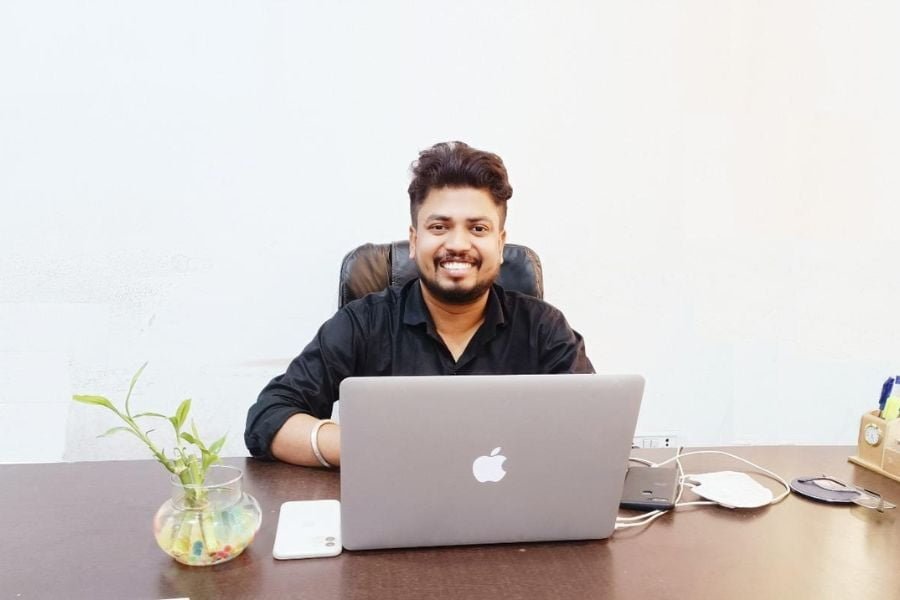 Sudeep Vishwas, the visionary entrepreneur, shaping the future of IT services and entrepreneurship, against a backdrop of innovation and philanthropy.
New Delhi (India), September 5: Sudeep Vishwas, born on November 20, 1993, is not your average entrepreneur; he is a visionary force in the world of IT services and business development. As the founder and CEO of SAMRAT TECHSERV PVT. LTD., a prominent software development, mobile app development, and IT service provider based in Noida, India, Sudeep has made significant contributions to the industry, earning him a reputation as a trailblazer.
Born in the culturally rich East of Kailash, New Delhi, Sudeep Vishwas's journey into entrepreneurship began during his formative years at Delhi University. It was here that he nurtured his entrepreneurial spirit, which would later become the driving force behind his remarkable success.
In 2017, Sudeep embarked on his entrepreneurial journey with a modest investment of Rs. 20,000, establishing a cyber cafe. Fuelled by unyielding self-belief and innovative ideas, he aimed to bring about positive change while ensuring profitability. This early determination laid the groundwork for his future endeavors in the world of business.
In 2020, he took a giant leap by founding SAMRAT TECHSERV PVT. LTD., a comprehensive agency that caters to businesses looking to thrive in the digital age. The company offers a wide range of services, including telesales, tele collection, software development, website building, and digital marketing. Under Sudeep's visionary leadership, the company has gained a stellar reputation for delivering top-tier solutions at competitive prices, making it the preferred choice for businesses seeking quality IT services.
But Sudeep's ambitions didn't stop there. He ventured into the establishment of three other companies, each with a unique focus:
ShotPe Tech Pvt Ltd: A fintech company poised to unveil its mobile app and website, providing cutting-edge financial solutions.
Grohostin Pvt Ltd: Operating as a hosting and domain provider, Grohostin offers a reliable platform for businesses to establish their online presence.
Jan Samrat Foundation: This non-profit organization is dedicated to contributing to the betterment of society through various initiatives, addressing critical social issues.
Beyond his own ventures, Sudeep Vishwas has played a pivotal role in helping other companies make crucial decisions and navigate the ever-evolving market landscape. His contributions have positively influenced the corporate culture of various organizations, providing them with invaluable insights to enhance their operations.
Sudeep Vishwas, a young and influential entrepreneur, stands as an inspiration to aspiring business leaders. He believes that patience during adversity and the right attitude during abundance define a person's character. With remarkable entrepreneurial prowess, he has expanded his portfolio by founding multiple successful businesses in the IT services sector. His ability to connect with people and build strong relationships has been instrumental in his achievements.
While Sudeep prefers to keep his personal life private, it's known that he is married and has a deep commitment to philanthropy through the Jan Samrat Foundation. The foundation is dedicated to improving society by addressing issues related to education, healthcare, and the empowerment of underprivileged individuals and communities.
Sudeep Vishwas's entrepreneurial journey has been marked by numerous achievements and accolades. Under his leadership, SAMRAT TECHSERV PVT. LTD. has earned recognition and acclaim for its exceptional services in the IT industry, receiving awards such as "Best IT Service Provider" and "Excellence in Software Development."
His dedication to innovation and customer satisfaction has not gone unnoticed. Sudeep has been featured in various business magazines and has been invited to speak at prestigious conferences and events. His insights and expertise in the field of IT services have earned him a reputation as an influential thought leader in the industry.
Beyond business, Sudeep Vishwas is committed to making a positive impact on society. Through the Jan Samrat Foundation, he actively participates in various philanthropic initiatives focused on education, healthcare, and empowerment, earning respect and admiration from his peers and the community.
Sudeep Vishwas's entrepreneurial journey is far from over. With his passion for innovation and unwavering determination, he continues to explore new opportunities and ventures in the IT services sector. Sudeep envisions expanding the reach of his companies globally, collaborating with international partners, and providing cutting-edge solutions to businesses worldwide.
As an advocate for entrepreneurship and youth empowerment, Sudeep plans to establish mentorship programs and initiatives to support aspiring entrepreneurs and nurture their talents. His vision includes creating a nurturing ecosystem that fosters creativity, innovation, and growth, ensuring a brighter future for the next generation of business leaders.
If you have any objection to this press release content, kindly contact pr.error.rectification@gmail.com to notify us. We will respond and rectify the situation in the next 24 hours.