Anopchand Tilokchand Jewellers Pvt. Ltd: A Legacy of Trust and Excellence Since 1957
Read Time:
2 Minute, 25 Second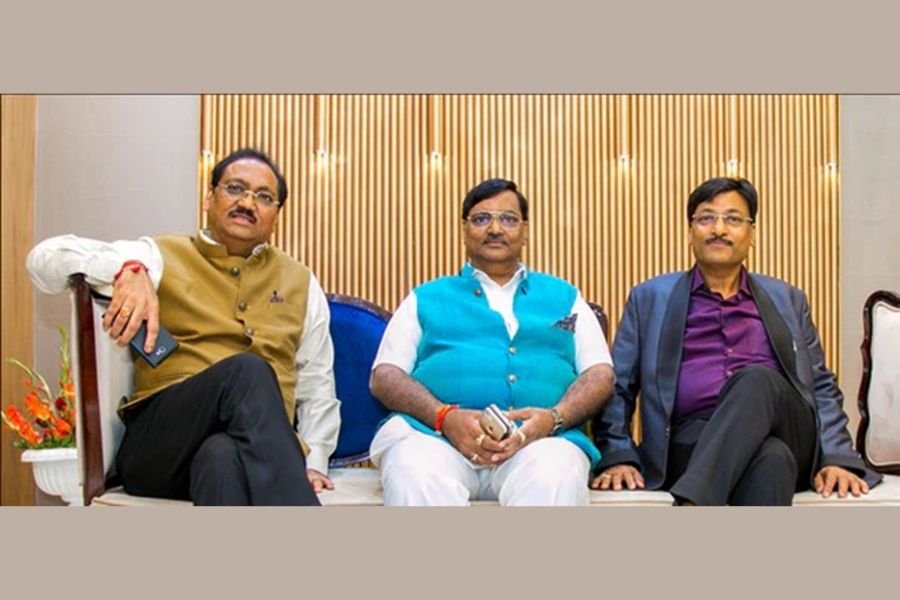 Anopchand Tilokchand Jewellers Pvt. Ltd, popularly known as AT Jewellers or atjewels, has been the epitome of quality and elegance in the world of designer diamond, gold, and silver jewellery since 1957. With an unwavering commitment to authenticity and craftsmanship, this family-owned enterprise has served generations of customers, earning their trust and loyalty.
A Glorious Beginning in 1957
In 1957, the seeds of Anopchand Tilokchand Jewellers were sown, marking the start of a tradition built on trust and service. As a family-owned and managed retail jewellery concern, the brand embarked on a journey that would span over six decades. Today, more than 64 years later, the legacy lives on, with second and third-generation family members continuing the tradition of excellence.
Anopchand Tilokchand Jewellers Pvt. Ltd has proudly established itself as Central India's largest and finest name in the jewellery industry. Their commitment to integrity and professionalism has earned the trust of millions of customers over the course of 65 years.
Spreading the Sparkle: Stores Across Central India
The brand's reach has expanded far and wide, with stores now gracing the cities of Raipur, Bilaspur, Gondia, and Korba. Each store is a testament to the brand's dedication to providing customers with a diverse and exquisite range of jewellery that reflects both tradition and modernity.
What sets AT Jewellers apart is their unwavering focus on quality and craftsmanship. Every piece of jewellery that bears their name is a work of art, crafted with precision and attention to detail. This commitment to excellence has not only earned them a sterling reputation but has also endeared them to generations of customers who have made AT Jewellers their trusted jeweller for life's most precious moments.
A Beacon of Tradition and Modernity
Anopchand Tilokchand Jewellers Pvt. Ltd strikes a harmonious balance between tradition and modernity. Their designs are a fusion of timeless elegance and contemporary flair, making them the ideal choice for every occasion, from weddings to everyday adornment.
As they celebrate 65 years of service, AT Jewellers continues to be a beacon of trust and excellence in the world of jewellery. Their legacy is not just about jewellery but about the enduring relationships they have built with their customers, who have become an integral part of the AT Jewellers family.
For those seeking timeless elegance and exceptional quality, Anopchand Tilokchand Jewellers Pvt. Ltd remains the jeweller of choice, carrying forward a legacy of trust and service that has spanned generations.
Visit their stores in Raipur, Bilaspur, Gondia, and Korba to explore their exquisite collection or learn more at www.atjewels.in or call +91-94255-62811 and email support@atjewe
If you have any objection to this press release content, kindly contact pr.error.rectification[at]gmail.com to notify us. We will respond and rectify the situation in the next 24 hours.