Sudhir Shah: Leading Scoops from Humble Beginnings to a Thriving South Indian Ice Cream Empire
Read Time:
3 Minute, 36 Second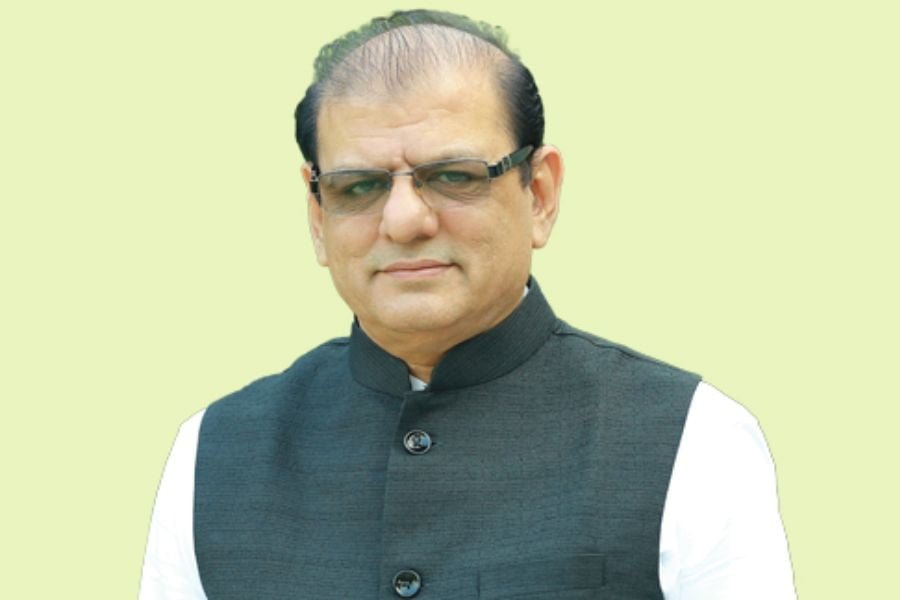 Sudhir Shah, Director of Sri Srinivasa Dairy Products Limited
New Delhi (India), September 13: In the realm of ice cream, a name that has risen to prominence through dedication, innovation, and a commitment to quality is Sudhir Shah. Born into the legacy of the Haridwar Group of Hotels in Hyderabad, Telangana, Sudhir Shah's journey is one of transforming a modest endeavor into a thriving empire in the South Indian ice cream industry.
Sudhir Shah, the eldest son of the late Shri. Madanmohan Das Shah embarked on his journey by assisting his father in expanding the family's Hotel & Ice Cream Empire. It was during this period that the seed of a new venture was planted – the manufacturing of ice cream on a small scale. Gradually, Sudhir Shah assumed the mantle of this enterprise, shaping it into the renowned brand "Scoops," manufactured under the aegis of Sri Srinivasa Dairy Products Pvt. Ltd.
Not content with merely building a brand, Sudhir Shah's influence extended far beyond. As the President of the Indian Ice-Cream Manufacturer's Association (IICMA) across India, he became a pivotal figure in the industry. IICMA, an apex industry body associated with prominent organizations like CII and FICCI, took charge of formulating policies and representing the interests of the Indian ice cream sector. Leading ice cream manufacturers from across the nation joined hands under this umbrella to receive education, updated insights, and training on critical matters ranging from industrial policies to food safety and R&D.
Under the banner of M/s. Sri Srinivasa Dairy Products Pvt. Ltd., Sudhir Shah's brainchild, "Scoops," emerged as a shining example of success. This 100% vegetarian ice cream brand comes in three enticing formats: Scoops, Temptations, and Cream Stone. With an array of innovative flavors crafted from fresh fruits, the brand captured the hearts of consumers across Telangana, Andhra Pradesh, Karnataka, Maharashtra, and the larger South Indian region.
A robust network comprising 4500+ outlets and 75 distributors, supported by two production units and 30 cold rooms, ensured the seamless distribution and storage of these delectable frozen treats. The brand's presence was felt in premier establishments such as 5-star hotels, major IT companies, popular tourist destinations, and bustling shopping malls. Sudhir Shah's brainchild became the go-to choice for high-profile party orders, bolstered by its strengths in quality, flavor diversity, accessibility, and affordability.
Today, "Scoops" stands as a renowned brand, offering consumers a staggering selection of over 100 flavors and novelties. While its origins were in Hyderabad, Telangana, the brand's popularity rippled across neighboring states, a testament to its leadership and growing demand. This journey of success was nurtured by the unwavering trust consumers placed in the product and the steadfast support of Sudhir Shah's entire family.
During the Covid-19, the ice cream industry faced pandemic-induced hardships, compounded by baseless rumors. As a President of IICMA, Sudhir Shah & IICMA team proactively sought support from WHO, which swiftly debunked these rumors, bolstering industry credibility.
IICMA's campaign honored frontline workers with ice cream, shifting public perception positively. This campaign, led by Rajesh Gandhi, Sudhir Shah and the IICMA team, redefined the industry's image.
In a pivotal GST battle, Sudhir Shah engaged with top officials, including the Finance Minister. Their unwavering advocacy led to an unprecedented GST waiver, documented in the 47th GST Council Meeting.
The unanimous decision to pay 18% GST from Oct 6th, 2021, showcased IICMA's commitment to industry growth. Beyond policy, IICMA addresses food safety, labeling, and more, providing assistance to all ice cream manufacturers.
These achievements underscore IICMA's resilience, united leadership, and transformative impact on the ice cream industry.
Sudhir Shah's legacy is one of resilience, innovation, and a deep understanding of the market. From a humble beginning, he charted a path to an ice cream empire, enriching the lives of countless ice cream enthusiasts and leaving an indelible mark on the South Indian culinary landscape.
If you have any objection to this press release content, kindly contact pr.error.rectification[at]gmail.com to notify us. We will respond and rectify the situation in the next 24 hours.