Mélange Digital Expands Its Footprint In Southeast Asia
Read Time:
3 Minute, 48 Second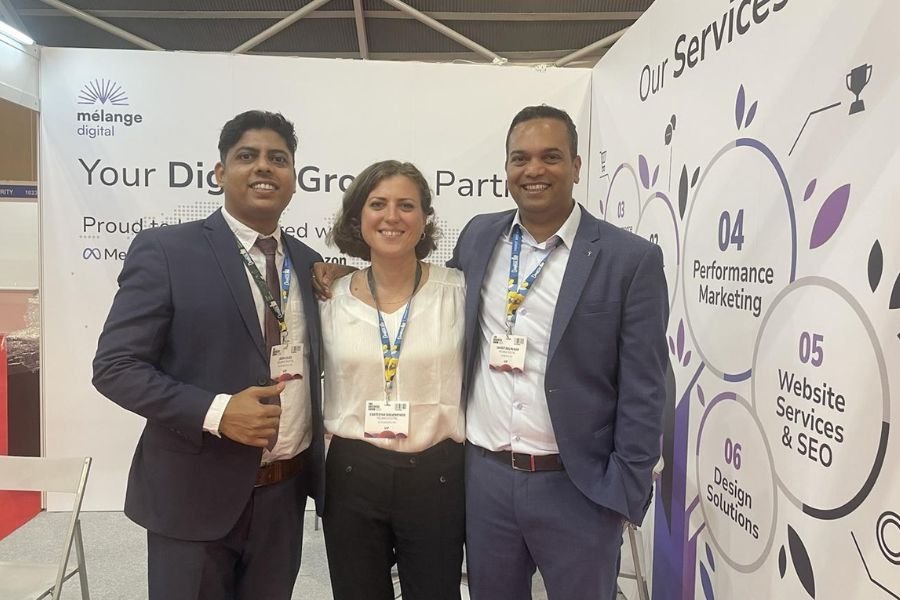 Mélange Digital, a company at the forefront of the digital marketing landscape, is embarking on an exciting journey as it expands into the bustling Southeast Asian market. With a proven track record of trailblazing digital marketing strategies, this agency has made its mark in the industry, forming valuable partnerships with well-known clients such as Costa Cruises, Kalon, and Disney Duvon. Now, Mélange Digital is gearing up to share its wealth of knowledge and new-age digital solutions with businesses throughout Southeast Asia, opening doors to new opportunities and success.
Mélange Digital has strategically chosen Singapore as its gateway to expanding its digital marketing business because Singapore stands as a thriving hub of commerce and innovation in the heart of Southeast Asia, making it an ideal location to reach a diverse range of businesses. Furthermore, Mélange Digital's co-founder, Mr. Sanket Bolinjkar, has a deep-rooted understanding of Singapore's business landscape, having previously worked with the Singapore Tourism Board. This insider knowledge, coupled with Singapore's robust infrastructure and receptive business environment, positions the company for a successful and impactful expansion in the region.
The expansion follows Mélange Digital's fruitful participation at the esteemed Singapore Business Show, where they engaged with an array of business owners and government officials. They leveraged this opportunity to foster collaborations and partnerships that will be instrumental in their Southeast Asian expansion journey. Mélange Digital's commitment to excellence, innovation, and delivering results resonated with business leaders and government officials alike, paving the way for their upcoming ventures in the region.
Mélange Digital's expansion into Southeast Asia aligns seamlessly with its overarching vision of becoming the go-to digital growth partner for businesses worldwide. They offer a comprehensive suite of services tailored to meet the unique needs of businesses in the digital age.
These services include:
Brand Strategy: We help brands create a distinctive identity that is deeply aligned with their value proposition and resonates with the target audience on a deeper level.
Website Development: Mélange Digital's team of experts crafts visually appealing and user-friendly websites that not only captivate visitors but also drive conversions.
Content Marketing: Crafting compelling and relevant content that not only informs but also engages and converts potential customers.
Performance Marketing: Leveraging data-driven strategies to optimise marketing campaigns, ensuring maximum ROI and visibility.
E-commerce Management: From setup to management, Mélange Digital offers end-to-end solutions to help businesses thrive in the ever-evolving e-commerce landscape.
Influencer Marketing: Leveraging the power of influencers, Mélange Digital amplifies brand messages and ensures they reach a wider and more engaged audience.
What sets Mélange Digital apart is its unwavering commitment to creative, data-driven marketing. With the integration of AI-enabled marketing strategies, they are poised to revolutionise the industry by delivering highly personalised and targeted campaigns. Their holistic approach of having an unwavering focus on the one metric that truly matters, aligning all digital marketing activities towards the common goal, and pushing the boundaries through experimentation and hypothesis testing ensures that businesses not only grow but also thrive in an increasingly competitive market.
Commenting on this significant milestone, Mr. Sanket Bolinjkar, co-founder of Mélange Digital, said, "Our expansion into Southeast Asia is a testament to our dedication to innovation and our desire to empower businesses with cutting-edge digital solutions. We look forward to collaborating with businesses in the region, driving growth, and achieving remarkable results together."
In addition to Mr. Sanket Bolinjkar's expertise, co-founder Jason Dias, who holds an MBA from Deakins University (Australia) and boasts a distinguished track record of working with renowned brands such as Viacom18, Times Group, brings a wealth of knowledge and experience to further strengthen Mélange Digital's expansion efforts in Southeast Asia.
Mélange Digital's expansion into Southeast Asia is not merely about geographical reach; it's a testament to their commitment to providing businesses with the tools they need to succeed in today's digital landscape. As they continue to grow, Mélange Digital aims to be at the forefront of creative, data-driven marketing, helping businesses in Southeast Asia and beyond thrive and prosper.
For more information about Mélange Digital and its services, please visit https://melangedigital.in/
If you have any objection to this press release content, kindly contact pr.error.rectification[at]gmail.com to notify us. We will respond and rectify the situation in the next 24 hours