Postikpop: Revolutionizing Snacking with Nutrient-Rich Makhana
Read Time:
2 Minute, 30 Second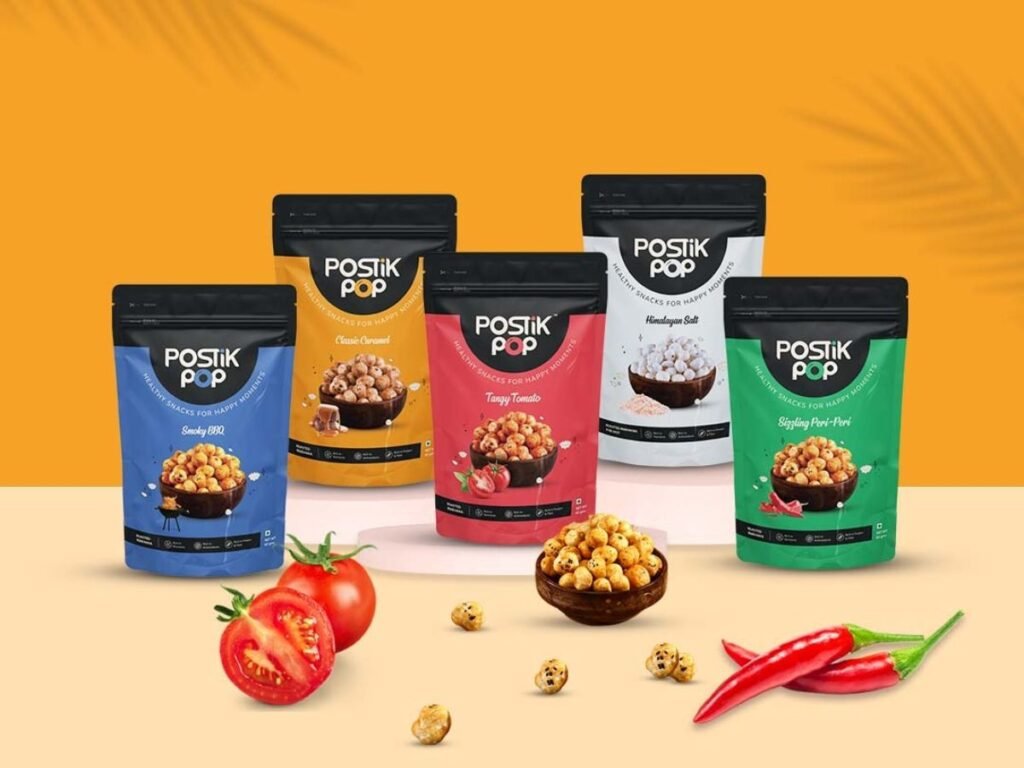 New Delhi (India), September 18: In an era where unhealthy snacking habits have become a growing concern, a remarkable brand has emerged to lead a paradigm shift in the way we indulge. Postikpop, gaining rapid recognition for its unwavering commitment to nourishing snacking choices, is on a mission to redefine the snacking landscape, with a particular focus on the younger generation.
In recent times, studies have shed light on the alarming trend of children gravitating toward nutritionally-deficient snacks, causing parents and health experts to raise their concerns. Taking a bold stance on this issue, Postikpop has introduced a transformative solution – Makhana, an ancient superfood that is making a modern comeback as a snack-time hero. Bursting with vital nutrients, Makhana, also known as popped water lily seeds, not only satisfies cravings but also caters to the body's nutritional needs across all age groups.
Sunita Choudhary, the director at Healthdose Lifesciences and founder of Postikpop, explains, "Postikpop brings forth the ancient wisdom of Makhana." Derived from the Sanskrit term "Postik," signifying nutrition, the brand encapsulates this ethos through its diverse range of Makhana options. These offerings are meticulously curated to strike a harmonious balance between flavour and health benefits, epitomising a snacking revolution firmly rooted in nourishment.
Postikpop's mission is to create moments with Makhana where snacking becomes a delight for the palate and a boon for one's health. The brand has achieved the remarkable feat of crafting a lineup of Makhana flavours that cater to a wide spectrum of tastes, making them a perfect fit for various occasions. Whether it's vibrant family gatherings, cinematic movie nights, celebratory events, or serene self-indulgence, Postikpop's Makhana varieties elevate every moment, infusing them with crunchiness, flavours and wholesomeness.
Sunita emphasizes, "At Postikpop, our vision extends beyond mere satiation of hunger pangs. We're dedicated to making snacking a source of vitality, pleasure, and unity." The brand's unwavering focus is on introducing the goodness of Makhana to families and individuals, making it a compelling choice for guilt-free, wholesome snacking.
As the snacking domain undergoes a profound revolution, Postikpop stands as a beacon of innovation, nutrition, and a commitment to healthier choices. At its heart, Makhana is catalyzing this transformation, rewriting snacking norms one POP at a time. The brand nourishes bodies and elevates the essence of joyful indulgence.
In a world where convenience often trumps nutrition, Postikpop's dedication to wholesome snacking is a refreshing change. As we navigate the evolving landscape of snacking habits, Postikpop's Makhana offerings provide a beacon of hope, offering not just tasty treats but also a healthier future for snack enthusiasts of all ages.
If you have any objection to this press release content, kindly contact pr.error.rectification@gmail.com to notify us. We will respond and rectify the situation in the next 24 hours.