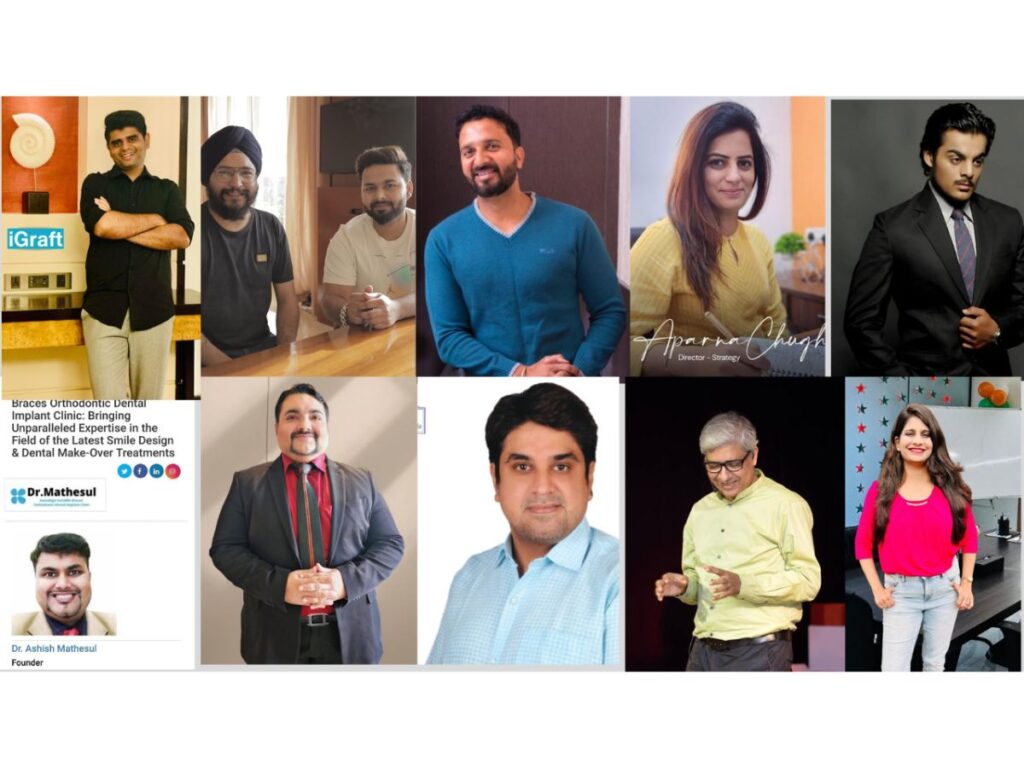 Meet the Top 10 Industry Titans Shaping 2023-2024: Visionaries, Innovators, and Game Changers!
Read Time:
6 Minute, 22 Second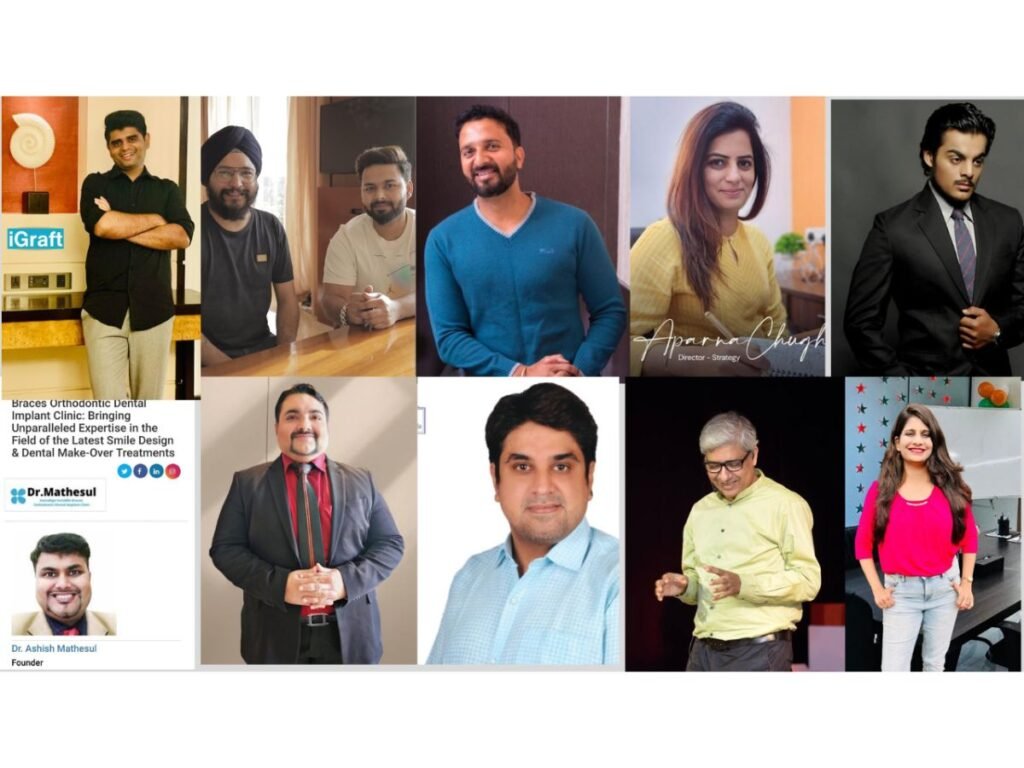 New Delhi (India), September 22: In the ever-evolving landscape of global industries, a select group of visionary leaders stand out as the driving forces behind the transformative changes shaping 2023-2024. These industry titans are not merely captains of their respective domains; they are true visionaries, innovators, and game changers. From technology to healthcare, finance to entertainment, these remarkable individuals have not only weathered the storms of uncertainty but have also harnessed disruption as a catalyst for unprecedented growth and progress. In this exclusive article, we unveil the top 10 industry titans who are setting the pace for the future, blazing new trails, and redefining success in the years ahead.
1) Vaibhav Dixit- iGraft 
iGraft, endorsed by industry experts, is at the forefront of the hair restoration industry. Renowned for its pioneering Hair Transplant & restoration technique known as the DFI (Direct Follicle Implant) method, iGraft ensures 5star quality hair procedures in India. With this technique, patients benefit from natural-looking hairline & density, accelerated recovery times, Zero scarring. The accolades from industry specialists affirm iGraft's commitment to excellence, making it the preferred choice for individuals seeking premium & VIP level hair transplant solutions, specially for NRIs.
2) Mr. Paramvir Maniktala- founder of OZU 
OZU, founded by Mr. Paramvir Maniktala, has received a significant boost with its first investment from Cricketer Rishabh Pant. Their innovative logistics app, powered by patented Crowdsourced Logistics technology, enables anyone to contribute as delivery personnel during their daily city commutes. This democratizes the delivery workforce, ensuring swift responses and heightened customer satisfaction. OZU is committed to enhancing delivery systems both in India and overseas, covering 1300 cities and offering seamless services, including distribution, last-mile delivery, and cross-border shipping to countries like the United States, United Kingdom, and United Arab Emirates. It aims to revolutionize the delivery landscape for D2C enterprises, shippers, and exporters.
3) Sumit Dubey-  Fitness Industry's Expert
Sumit Dubey's fitness program specializes in helping women aged 30 to 40 achieve their weight loss goals by tailoring workouts and diet plans to their specific needs and challenges. With a wide range of 14-15 workout timings from 5:00 am to 10:00 pm, participants enjoy flexibility in attending classes. The diet plan is simple, based on Indian cuisine, without the need for fancy items or supplements. Sumit Dubey's program has successfully trained over 10,000 individuals and emphasizes a supplement-free approach for sustainable weight loss.
4) Aparna Chugh, Co-founder & Director – Alphabet Factory
Aparna Chugh is a seasoned professional and the driving force behind innovative content strategies. With over 20 years of hands-on expertise, she has an impressive track record of transforming ideas into captivating content. Aparna's creative prowess has left a lasting impact on prominent clients like Phillips, Xebia, Dasa, PMI, CCC, Sony, and more. Her exceptional work has garnered recognition from esteemed organizations such as India 5000, the MSME council, and JCI Lions. Aparna Chugh is a visionary content strategist, consistently pushing boundaries and setting new standards in the industry.
5) Alamjeet Baajwaah- Fitness Industry's Expert
Alamjeet Baajwaah is a seasoned expert in the fitness industry, boasting over 14 years of experience and a comprehensive understanding of the Indian fitness market. As a supplier and sales coach for various fitness chains, he offers invaluable insights and tailored solutions for launching or operating a profitable gym or fitness center. His services encompass all aspects of the business, from sales and operations to marketing and human resources. Armed with an MBA from SP Jain, Alamjeet combines his knowledge with a strong network of industry connections to guide clients in making critical decisions, ensuring their success. Additionally, he has a track record of handling high-profile launches and training programs for international gym chains and organizing marketing events with major fitness brands.
6) Dr. Mathesul's Invisalign Orthodontist Braces & Dental Implant Clinic
Dr. Mathesul's Invisalign Orthodontist Braces & Dental Implant Clinic In Pune, India, established since 2005, is a trusted ISO 9001 certified dental facility. Their comprehensive services encompass Invisalign invisible braces, Damon USA Clear Ceramic Self Ligating Braces, and Osstem UK Dental Implants. The Expert Dentist Dental Clinic Team, each specializing in various dental fields, personalized care is guaranteed. Cutting-edge technologies such as CADCAM Dental Teeth Aligners, IntraOral 3D Scanners, and Dental Laser are employed for treatments. The clinic has earned numerous awards and recognitions, including Whatclinic and SiliconIndia accolades, solidifying its position as Pune's premier choice for dental care.
Clinic phone number- +918983101099
7) Dr. Shashank Kharabanda- CEO of AngelLife Cosmetology & Wellness
Dr. Shashank Kharabanda, a distinguished medical professional and CEO of AngelLife Cosmetology & Wellness, is a trailblazer in the aesthetics industry. His visionary approach to business development in skincare, laser, and hair care has propelled the AngelLife brand to soaring heights, revolutionizing the sector across India. Dr. Kharabanda's strategic expansion plans encompass numerous cities in India and extend globally. A sought-after speaker at industry events, he shares his expertise with passion which has earned him a well-deserved reputation as a leader in the industry. His accolades, including the Corona Warrior Award, GTF Business Award, National Dynamic Awards & many other accolades attest to his exceptional contributions.
8) Soumil Khandhadia- cybersecurity and InfoSec analyst
As a Subject Matter Expert for the Governance Risk and Compliance Committee at the Global Cybersecurity Association, Soumil Khandhadia, a seasoned cybersecurity and InfoSec analyst, brings a wealth of expertise to the tablewiyh 13yrs of industry experience. With a strong background in security, data privacy, vulnerability assessment, penetration testing, and risk management, Soumil is a trusted specialist in Audit and Information Security Consulting and Design. Their focus on cybersecurity defense spans network infrastructure, compliance, audit, application security, and data privacy management. Moreover, Soumil holds extensive international certifications, including being a CISO and Certified Threat Intelligence Analyst, Certified Ethical Hacker, and ISO27001 Lead Auditor, underscoring their commitment to excellence in the field. Soumil Khandhadia is a true asset to the 7hills Cyberwall team.
9) Dr. Jawahar Surisetti- psychologist, TED speaker, and influential author
Dr. Jawahar Surisetti, a renowned psychologist, TED speaker, and influential author, is revolutionizing education and digital wellbeing. With a psychology doctorate from the University of Washington, he's gained global recognition for his visionary ideas. Named one of India's top 24 policy makers, his work influences education, youth affairs, and startups for the Indian government. He empowers underprivileged children across India, engages globally through the UN's "Explora" program, and contributes to parenting through bestselling books. His innovations in critical thinking, digital wellbeing, and mobile addiction are groundbreaking. Dr. Surisetti's accolades include NYT Da Vinci Innovator of the Year, Forbes mentions, BBC Knowledge Lifetime Achievement Award, and "Man of the Year" in 2017, solidifying his legacy in education and wellbeing.
10)   Mrs Disha Piyush Rathi- The founder of Digitalzaa Enterprises 
Digitalzaa Enterprises specializes in digital marketing, sales funnels, and automations, offering tailored bundles for busy business owners. They prioritize quality and understand the value of their customers' time in the fast-paced world of online marketing. As an Authorized Google Partner, they provide reliable insights and benefits of online marketing. The founder of Digitalzaa Enterprises received the prestigious title of Best Emerging Woman Entrepreneur of the Year in 2022. 
https://linktr.ee/Top10IndustryTitans
If you have any objection to this press release content, kindly contact pr.error.rectification@gmail.com to notify us. We will respond and rectify the situation in the next 24 hours.