Ashoka – The Top ICSE School in Nashik Empowers Students on Global Stage with UN Geneva Visit
Read Time:
3 Minute, 53 Second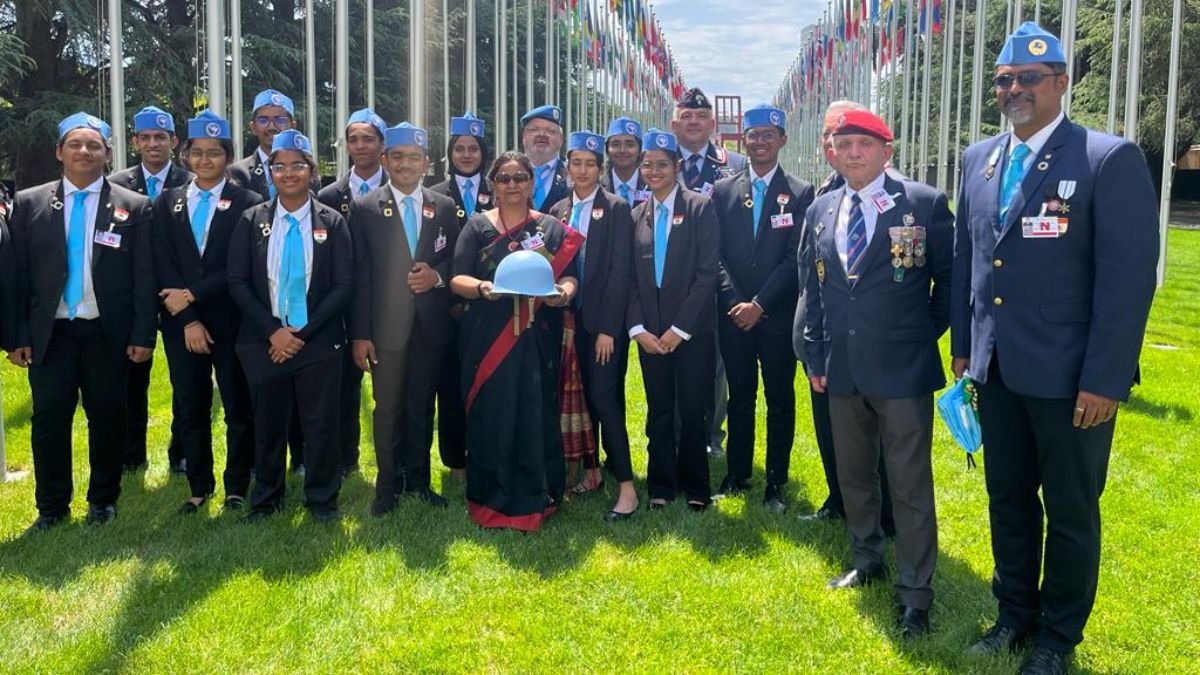 New Delhi (India), October 14: In pursuit of its mission to nurture responsible global citizens, Ashoka Group of Schools, the top ICSE School in Nashik as well as the best IGCSE Cambridge school in Nashik, has achieved a significant milestone. Thirteen students, accompanied by two mentors, from Ashoka Group of Schools' Grades 9 to 12 recently embarked on a transformative journey to the United Nations (UN) Office in Geneva, Switzerland. This momentous visit took place on May 31, 2023, coinciding with the UN International Peacekeepers Day.
These talented young Nashikites seized the opportunity to present papers on the UN Sustainable Development Goals (SDGs), adopted by all United Nations Member States in 2015. These goals serve as a universal call to action, addressing the imperative need to promote prosperity while safeguarding the environment. The students' presentations were a testament to the quality of education at this premier educational institute in Nashik.
What makes this achievement even more remarkable is that the Ashoka students formed the first-ever Indian young peacemakers' delegation at the UN Geneva, joining the exclusive ranks of France and Ukraine. At the event, attended by over 200 delegates, including senior diplomats and UN veterans from various countries, the Indian delegation's visit was organized by AISP-SPIA (Soldiers for Peace International Association).
Ashokites chose to focus their presentations on critical SDGs, addressing the pressing issues of Elimination of Poverty, Quality Education, and Peace, Security, and Justice. Notably, they delivered their presentation on Quality Education in the French language, leaving a lasting impression on the international audience.
This unique opportunity allowed the young minds from Ashoka to engage with global dignitaries, gain insights into international concerns, and understand diverse perspectives on global issues.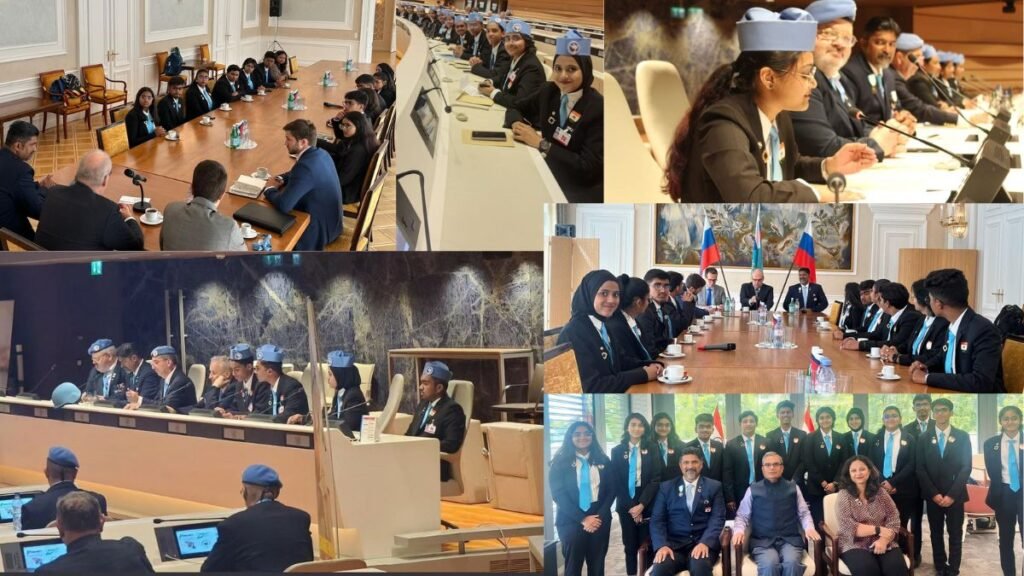 The UN Geneva visit was part of a 7-day tour in Switzerland from May 27, 2023, to June 3, 2023. This tour aimed to foster international relations awareness and provide an in-depth understanding of international diplomacy, geopolitics, and communication.
During their stay, the Ashokites had the privilege of interacting with key figures such as Mr. Nikita Zhukov, Deputy Head of the Russian Mission in Geneva, and Ambassador Indra Mani Pandey, India's Permanent Representative to the UN and other international organizations in Geneva. These interactions allowed the students to discuss the implementation strategies of various SDGs, enriching their global perspective.
The 13 students who proudly represented Ashoka, belong to different prestigious schools under Ashoka's banners, namely Ashoka Universal School, Ashoka Marg, Ashoka Universal School, Arjun Nagar and Ashoka Global Academy. The names of these 13 students are:
Priyal Daulat
Geet Podar
Arnav Kadam
Aadhya Aher
Ayush Kataria
Saksham Nemane
Aarav Mantri
Jia Datrange
Tafim Pathan
Tanvi Deore
Yukti Shah
Abbas Rangwala
Rachit Bedmutha
Accompanying the students were Dr. Dinesh Sabnis, Assistant General Manager of Ashoka Group of Schools, and Headmistress Anuttama Pandit.
Mr. Ashok Katariya, the Honourable Chairman of Ashoka Group of Schools, extended his heartfelt congratulations to the students for their exceptional representation of India on the global stage. The Ashoka Education Foundation Secretary, Mr. Shrikant Shukla, and Managing Trustee, Ms. Astha Kataria, along with the school heads, applauded the students for their wholehearted participation in this unique initiative, which is set to develop them into well-rounded global citizens.
Why Ashoka Students Embarked on this UN Geneva Journey?
Ashoka Group of Schools, holds a reputation for having the best school for ICSE board and IGCSE board in Nashik. It is unwavering in its commitment to realizing its vision and mission through innovative initiatives. The school's mission is to empower learners to become responsible global citizens while preserving the deep-rooted ethos of Indian culture and tradition.
To achieve this, it is imperative for students to gain insights into international relations and diplomacy, aligning with Ashoka's role as the top school in Nashik. With this goal in mind, Ashoka commenced its academic year 2022-23 by actively engaging in international communications. Throughout the year, the school celebrated UN International Days in collaboration with countries such as Russia, Ukraine, Malawi, Belgium, Australia, and France, all while leveraging online platforms.
In addition to the valuable online exposure, the school recognized the necessity of providing offline, in-person exposure to students. This approach was taken to facilitate a deeper understanding of international relations. Thus, Ashokites embarked on this 7-day tour to Geneva, strengthening their position as the best school in Nashik dedicated to nurturing well-rounded global citizens.
If you have any objection to this press release content, kindly contact pr.error.rectification@gmail.com to notify us. We will respond and rectify the situation in the next 24 hours.