Empowering Businesses Through Strategic Tech Partnerships: Moola Pacific Inc Redefines IT Solutions
Read Time:
4 Minute, 10 Second
Empowering Businesses Through Strategic Tech Partnerships: Moola Pacific Inc Redefines IT Solutions
Innovative IT Consulting Firm Guides Businesses to Success with Tailored Tech Solutions
In today's rapidly evolving digital landscape, businesses need more than just technological solutions; they need strategic partnerships that guide them through the complexities of IT implementation. At Moola Pacific Inc, we understand the challenges faced by businesses seeking to embrace technology effectively. That's why our dedicated IT consultants function as strategic partners, offering personalized guidance, developing tailored solutions, and seamlessly assisting clients through implementation processes.
Strategic IT Partnerships: More Than Just Consultation
At Moola Pacific, we don't just consult; we collaborate. Our experienced IT consultants work hand-in-hand with businesses, understanding their unique challenges and goals. We believe that successful IT implementation is not just about software or apps; it's about understanding the core of each business and crafting solutions that align seamlessly with their objectives.
Guiding Businesses Through Tech Implementations
Navigating the ever-changing tech landscape can be daunting. Our consultants serve as navigators, guiding businesses through the intricate maze of tech implementations. From identifying the right technologies to integrating them effectively, we ensure businesses make informed decisions, helping them stay ahead in the competitive market.
Tailored Solutions for Every Business Need
Off-the-shelf solutions rarely fit every business requirement. That's why we specialize in developing bespoke software, web apps, websites, mobile apps, data science solutions, and more. Our team of skilled developers and engineers collaborate closely with clients, understanding their needs down to the finest detail. The result? Tailored tech solutions that enhance efficiency, productivity, and customer satisfaction.
Seamless Assistance Through Implementation
Launching a new tech solution can be challenging, but with Moola Pacific by your side, it becomes seamless. We provide comprehensive assistance through every implementation phase, ensuring that the transition is smooth and disruption-free. Our dedicated support doesn't stop at deployment; we continue to assist, making certain that the technology operates optimally and delivers the desired results.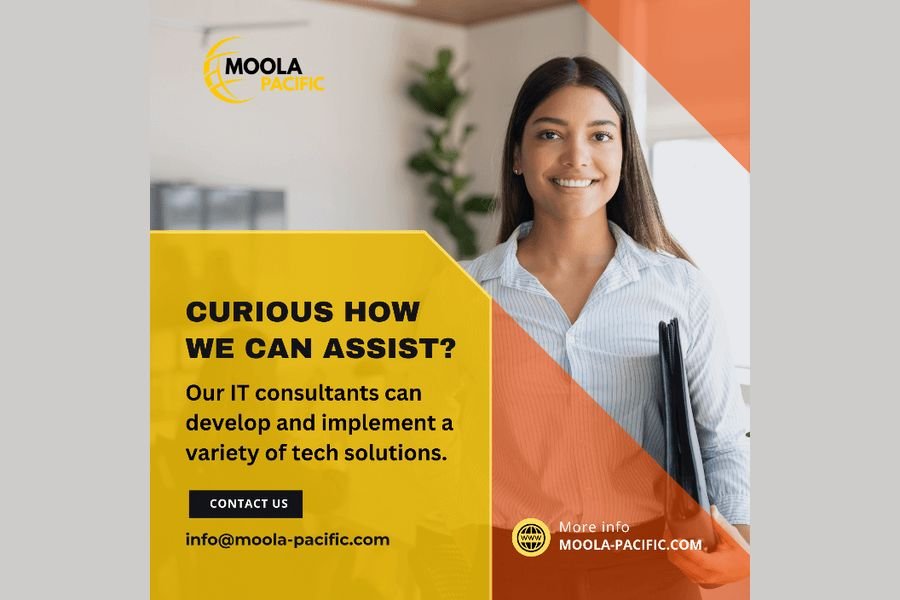 BladePay: Transforming Financial Transactions
One of our flagship products, BladePay, leverages cutting-edge technologies to deliver first-class FinTech solutions. BladePay offers a range of features, including PIN Code Authentication for enhanced security, Identity Verification for KYC/AML compliance, NFC and QR payments, P2P Money transfers, and much more. It's a game-changer in the financial technology space, making transactions secure, seamless, and efficient.
Prakalpa: Revolutionizing Production Management
Our Prakalpa solution is a comprehensive project and production management platform tailored for machinery, equipment, and tooling solutions providers. Developed by a team of experts with vast domain experience, Prakalpa offers features such as project tracking, real-time monitoring, issue tracking, and easy access to relevant documents. It streamlines production processes and ensures timely project delivery.
Lovedone: Enhancing Senior Care
At Moola Pacific, we automate, build, develop, and maintain Lovedone, an application designed to enhance senior care. This platform offers better communication, peace of mind, improved coordination, and a helping hand for loved ones. It's a testament to our commitment to creating technology solutions that truly make a difference in people's lives.
Learning Management Solution (LMS): Enriched Learning Experiences
Our Learning Management Solution (LMS) offers a user-centric interface that enhances the learning journey. With engaging features, it keeps learners hooked and ensures a positive return on investment for organizations. It revitalizes LMS training, making learning an exciting and productive experience.
Experience Hassle-Free Technology with Moola Pacific
What sets Moola Pacific apart is our commitment to hassle-free technology. We recognize that technology should enhance, not complicate, business operations. By choosing Moola Pacific as your tech partner, you're not just getting a service; you're gaining a collaborative ally invested in your success. Our ethos revolves around fostering long-term relationships. We don't just complete projects; we nurture partnerships. Through continuous communication and feedback, we ensure that our solutions evolve alongside your business, always meeting its changing needs.
About Moola Pacific Inc:
Moola Pacific Inc is a trailblazing IT consulting firm dedicated to empowering businesses through innovative tech solutions. With a team of seasoned IT professionals, we offer comprehensive services ranging from software development and web apps to mobile apps and data science solutions. Our mission is to redefine IT solutions, making technology accessible, understandable, and beneficial for every business.
For more information,
Please contact: Email: Info@moola-pacific.com
Visit: https://moola-pacific.com
About Moola Pacific Inc:
Moola Pacific Inc is a leading IT consulting firm committed to providing businesses with innovative tech solutions. Through strategic partnerships, personalized guidance, and tailored technology, Moola Pacific empowers businesses to thrive in the digital age.
If you have any objection to this press release content, kindly contact pr.error.rectification[at]gmail.com to notify us. We will respond and rectify the situation in the next 24 hours.