Rudraksh Group Explains Everything About GCMS Notes
Read Time:
3 Minute, 11 Second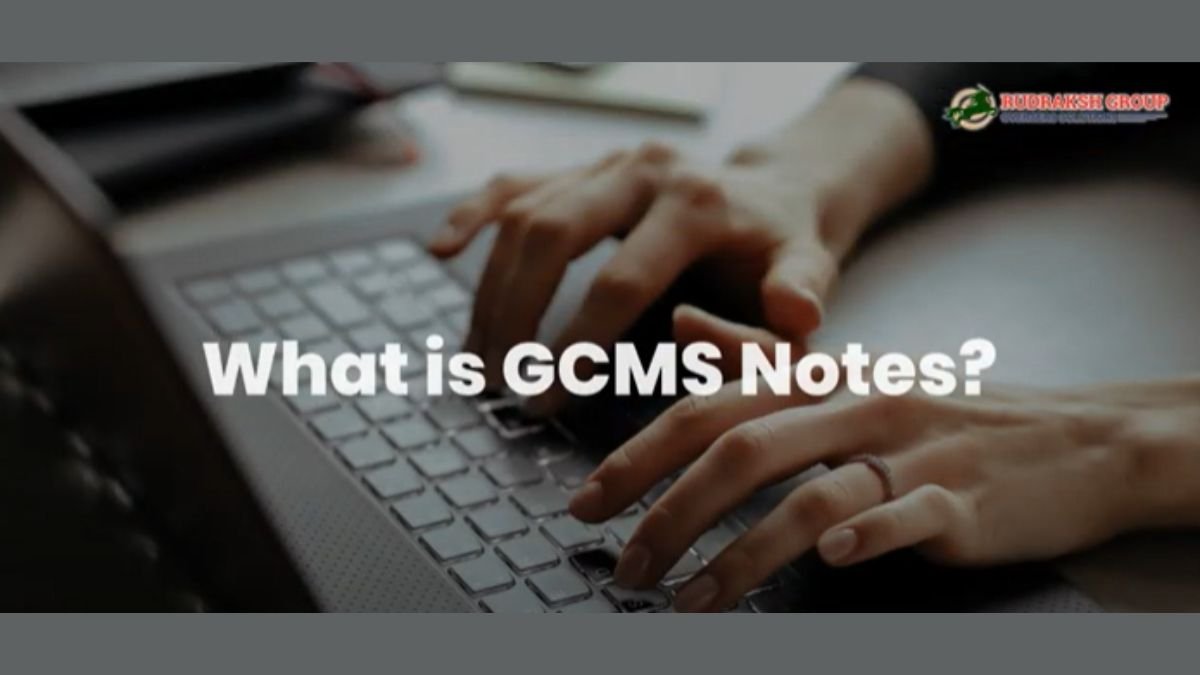 New Delhi (India), October 18: The dream of overseas migration to Canada is a journey that countless Indians aspire to embark upon. It's a land of opportunities, diverse cultures, and a high quality of life. However, the immigration process can often be a complex maze to navigate. In your pursuit of a Canadian visa, you may have come across the term "GCMS Notes." But what exactly are GCMS Notes, and how can they help you in your immigration journey? In this blog post, we'll delve into the world of GCMS Notes, shedding light on what they are and how they can be your valuable ally in securing a Canadian visa as per Rudraksh Immigration Group in Mohali.
Understanding GCMS Notes
GCMS, which stands for Global Case Management Systems, is a crucial software used in the processing of visa and immigration applications by the Immigration, Refugees, and Citizenship Canada (IRCC). This sophisticated system serves as the repository of all information related to your application, whether you're applying for a student visa, work visa, visitor visa, tourist visa, family reunion, or any other category.
Why GCMS Notes Matter?
GCMS Notes are a powerful tool at your disposal, especially when you encounter obstacles in your immigration journey. Here's why they matter:
Insight into Application Status: With GCMS Notes, you can easily check the status of your application. This feature allows you to stay updated on the progress of your visa application, providing you with peace of mind during the waiting period.
Clarifications for Rejections: In the unfortunate event of a visa application rejection, GCMS Notes can be a game-changer. They offer you the opportunity to gain insights into the exact reasons behind the rejection. Armed with this knowledge, you can make the necessary corrections and reapply with a higher chance of success.
No Physical Forms Required: The process of requesting GCMS Notes is user-friendly and entirely online. You don't need to submit any physical forms or visit an office in person, making it a convenient option for applicants.
How to Obtain GCMS Notes?
Obtaining GCMS Notes is a straightforward process:
Visit the official website of IRCC.
Fill in the online form, specifying the type of GCMS note you require.
Provide your application details as accurately as possible.
Make the payment of $5 CAD for processing.
Your application for GCMS Notes will be processed within 5 hours.
Upon successful processing, you will receive an acknowledgment from Citizenship and Immigration Canada (CIC) via email. This acknowledgment will include a tracking number that you can use to monitor the progress of your request. It's important to note that the final processing of GCMS Notes depends on the IRCC and Canada Border Services Agency (CBSA).
In your quest for overseas migration to Canada, knowledge is power. GCMS Notes serve as a valuable resource, offering you insights into your application's status and, in case of rejection, the reasons behind it. By utilizing this tool wisely, you can navigate the intricate immigration process with greater clarity and confidence.
Remember, when it comes to your immigration journey, having a trusted partner can make all the difference. For more information and expert guidance on GCMS Notes and Canadian immigration, don't hesitate to contact Rudraksh Group. Your dream of a life in Canada is within reach, and GCMS Notes can be the key to unlocking that dream.
If you have any objection to this press release content, kindly contact pr.error.rectification[at]gmail.com to notify us. We will respond and rectify the situation in the next 24 hours.