EdTech, AgriTech Welcomes Digital Initiatives Announced Under Budget 2023-24
Read Time:
5 Minute, 11 Second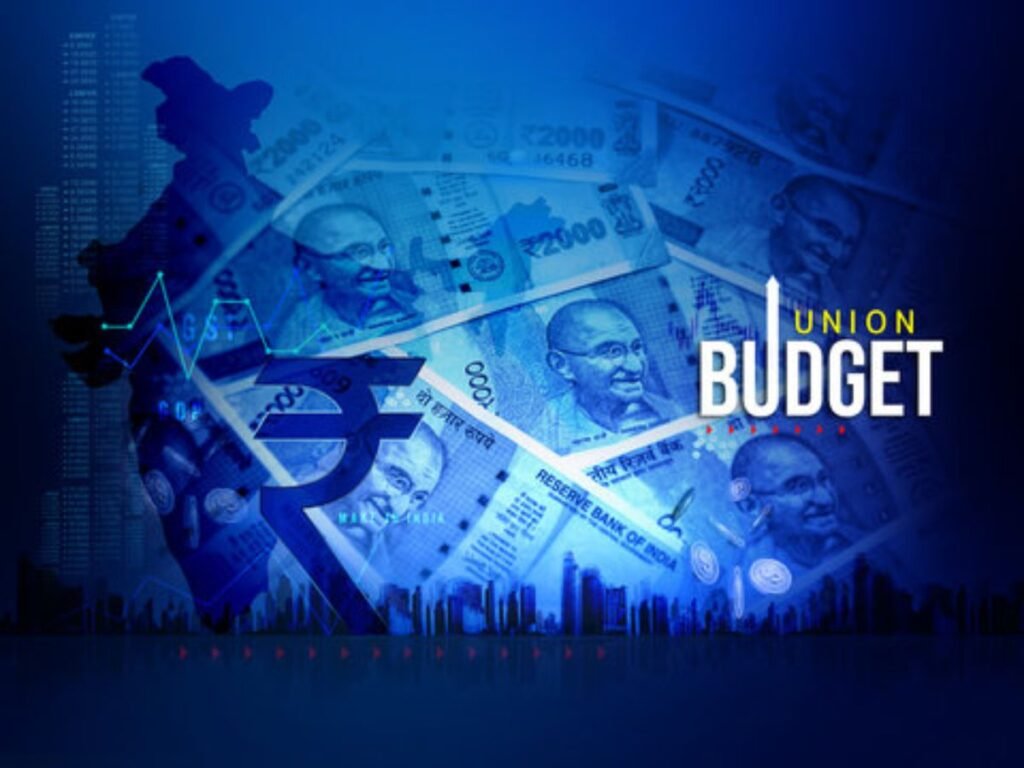 New Delhi (India), February 4: Finance Minister Nirmala Sitharaman earlier this week introduced a slew of initiatives in Budget 2023-24, her fifth consecutive budget. The Budget received positive feedback from every sector and stratum of society, and EdTech and AgriTech are no exception.
The Budget 2022-23 paid attention to agriculture on a wider scale, to improve Indian farmers' yield and income.
"This union budget brings praiseworthy reforms and announcements for the agriculture sector. The supply and input side of the agricultural value chain is heavily emphasized in the budget. The open-source digital infrastructure for agriculture and an agriculture accelerator fund focused on youth in rural areas and the increase in the Agri credit target to 20 lakh crores are excellent moves from the government that will boost the Indian agricultural system in the coming years. These steps will help the nascent Agri-tech industry and could help boost the sector which still employs nearly half of the country's workforce. The government's move to spend Rs 2200 crore for high-value horticulture and a decentralized storage capacity gives an added benefit for the AgriTech startups to work towards excelling in their business and adding value to the agricultural economy of the nation," said Raj Yadav, Founder, and CEO, Agri Junction.
"From the perspectives of crop diversity, sustainability, and nutrition, the increasing emphasis on promoting millet cultivation, consumption, and exports, more investment in fisheries, and the promotion of natural farming are all beneficial moves for the Indian agriculture segment. Farmers will receive higher prices for their produce with a focus on properly managing cooperatives and producer collectives. Additionally, Government's decision to focus on food grains for all priority households under PM Garib Kalyan Yojana and spending Rs 2lakh crores is highly commendable. The National Rural Livelihood Mission has achieved remarkable success by mobilizing rural women into 1 lakh SHGs & Per capita income has increased to Rs 1.97 lakh," Yadav added.
Similarly, Shan Kadavil, Co-founder of FreshToHome welcomed the government's move to reduce the shrimp feed cost. "We welcome the Central government's vision to boost the agricultural sector with a thrust upon the growth of agri-tech startups. Setting up the agricultural accelerator fund will pave the way to attract fresh ideas, tech-driven solutions, and increased use of technology in the agricultural sector. Tech-pivoted growth is the need of the hour. This will play a key role in increasing production, reducing production costs, reducing wastage, and helping farmers gain higher returns. Attempts are made to reduce the shrimp feed costs for marine products. This is a welcome move as lesser feed prices will largely benefit in reducing shrimp production costs. We can leverage these reduced production costs to compete with other countries in international markets," he said.
"Further, there is mention of Digital Public Infrastructure, which we hope strives to digitize the infrastructure facilities available to farmers. There is a huge gap in the system due to a lack of digital facilities which has led to farmers relying on middlemen to sell their produce and most often to even receive the profits they earn from the produce. The Budget proposes to launch a new sub-scheme 'PM Matsya Sampada Yojana' with a targeted investment of Rs 6,000 crore to further enable activities of fishermen, fish vendors, and micro & small enterprises, improve value chain efficiencies, and expand the market. Infusion of funds into the ecosystem, farmer-friendly infrastructure policies, and reforms to enable ease of business will welcome new players into the ecosystem. The Budget pays attention to the immediate needs of the Fisheries sector," Kadavil added.
Mr. Debarshi Dutta, CEO & Co-founder at Ayekart said, "In this budget, the government has walked the talk in giving due importance to agriculture and MSMEs, two sectors which account for over 2/3rd of the employment in the country. Increasing the flow of capital to these sectors through initiatives such as the PM Matsya Sampada Yojana, agriculture accelerator fund, and the credit guarantee scheme for MSME are welcome. In our view, however, the initiatives focused on simplifying processes (entity Digilocker, unified filing, National Financial Information Registry) and enabling market access (setting up decentralised storage for farmers, computerising PACs) are likely to have a multiplier impact on employment generation as well as sustainability / profitability in these sectors."
The EdTech sector also welcomed the announcements on digital initiatives with a focus on AI in the education sector, defining it as a move towards achieving the centre's goal of a 'digital revolution'.
The announcement of setting up centres of excellence for AI in premium educational institutions, 100 laboratories in engineering institutions for developing applications using 5G services, and a national digital library for young learners have received a positive response from the industry.
Sarvesh Shrivastava, MD and Co-founder, Eupheus Learning, said, "we saw some encouraging steps being taken for the education sector under the 2023 Budget layout. Especially the emphasis on setting up digital libraries and teacher training, it was also heartening to hear about the increase in the spends %age on education. While accelerated digitalization and teacher training is amongst the key mandates of NEP 2020, we will see an accelerated role being played by the EdTech companies if the tax structure around their services/ solutions are also addressed in a more progressive manner."
"Directing focus towards the new and emerging fields, the Budget reflects great foresight in skilling for industry 4.0, which includes soft skills for job-readiness and is likely to improve the number of workforce. Improvement in pedagogy, more centres of excellence, the launch of a unified Skill India Digital Platform, a digital approach to bridge the pandemic learning loss via the National Digital Library, and a drive towards ICT in most significant proposals are all positive signs for the industry!," said Gaurav Goel, Co-Founder and Chief Executive Officer, Toprankers.
If you have any objection to this press release content, kindly contact pr.error.rectification@gmail.com to notify us. We will respond and rectify the situation in the next 24 hours.