Meet Ganesh Godase: The Visionary Entrepreneur Revolutionising the Digital Transformation Landscape
Read Time:
2 Minute, 13 Second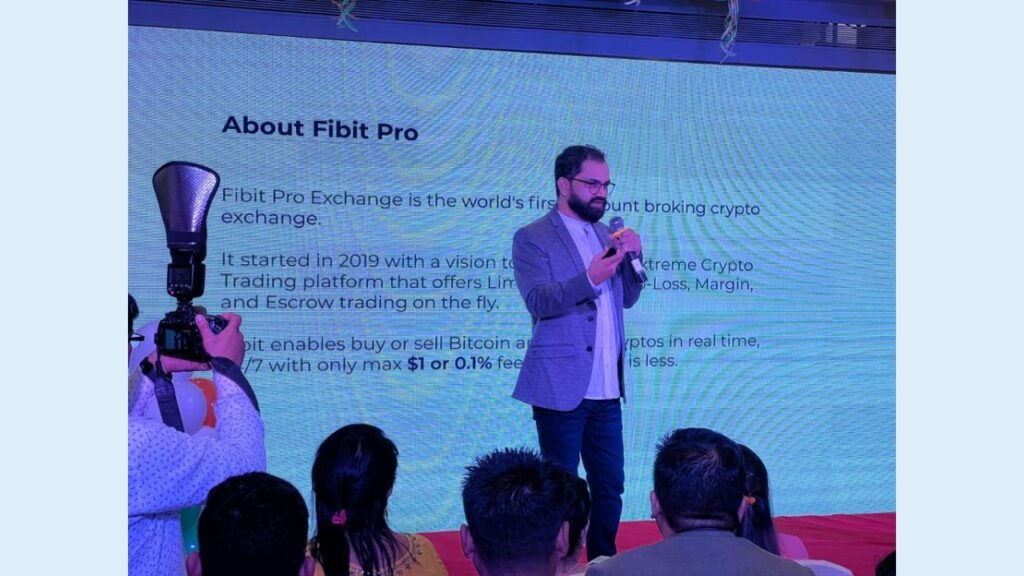 New Delhi (India), May 31: In the bustling, vibrant city of Pune, Maharashtra, one name rings louder than most in the world of digital entrepreneurship and blockchain technology: Ganesh Godase. As a seasoned digital transformation leader and an experienced entrepreneur, Ganesh's journey is a testament to the power of resilience, innovation, and an unwavering commitment to driving change.
Born into a modest family, Ganesh was very close to his father. In 2016, he suffered a heartbreaking loss when his father passed away. Amidst the grief, Ganesh was also struggling with his financial life.
Ganesh isn't just any entrepreneur; he's a pioneer who boldly navigated the first wave of blockchain and crypto businesses in India. He founded his first venture, Btcmonk, which unfortunately had to shut down in 2018 due to a ban on crypto by the Reserve Bank of India. The closure left Ganesh with a $2 million liability.
But Ganesh is a testament to the spirit of resilience. Despite the losses and setbacks, he picked himself up from the ashes and returned to the entrepreneurial landscape with renewed vigour. He founded Fibit Infotech India Pvt Ltd and has since been scaling new heights in the industry.
Fibitpro, a venture of Fibit Infotech, is India's first cryptocurrency exchange – a leading platform offering real-time buying and selling of cryptocurrencies at an affordable cost. Under Ganesh's leadership, the company has cemented its place at the forefront of the crypto market, helping shape the future of digital finance in India.
Ganesh's influence extends far beyond his businesses. He has mentored, consulted, and advised multiple startups, including Fibitpro, Vips Finstock, FibitNFT, Monowix, Bitproex, and more, aiding their growth and marketing strategies in the blockchain domain.
Today, Ganesh stands as a respected figure in Pune, not just because of his expansive business built through relentless hard work and skill but also because of his outstanding PR skills. His ability to connect, communicate, and inspire has not only contributed to his personal success but has also empowered countless others looking to grow their businesses.
Ganesh Godase's journey, marked by hardships and triumphs, is a shining example of what can be achieved when a visionary leader embraces the power of digital transformation. His story is far from over, and the world eagerly anticipates what innovative strides he will take next in the ever-evolving world of technology and entrepreneurship.
If you have any objection to this press release content, kindly contact pr.error.rectification[at]gmail.com to notify us. We will respond and rectify the situation in the next 24 hours.