CPCB Extends Interim Arrangement for Release of Imported EEE Consignments, due to delay in EPR Reg. Process
Read Time:
5 Minute, 0 Second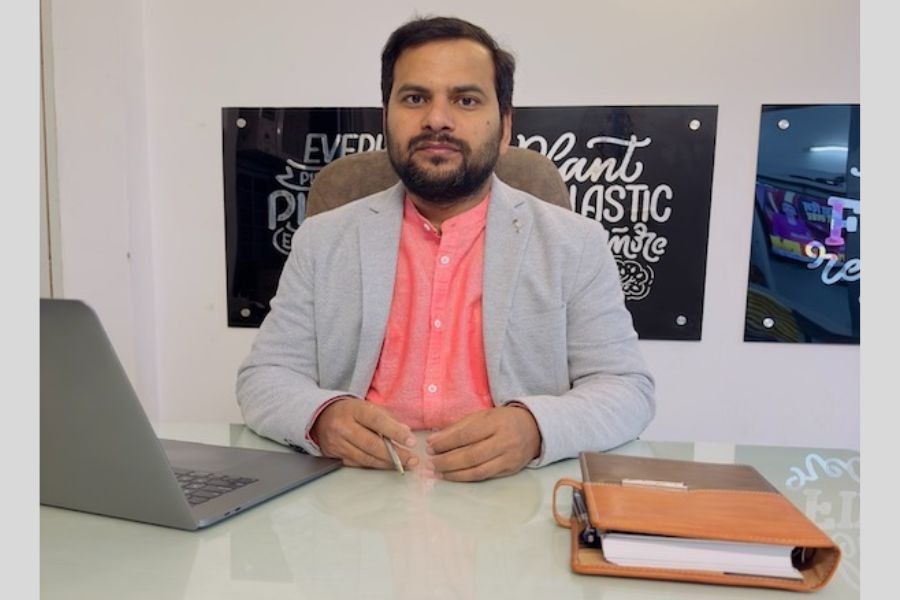 Shashi Shekhar Shahi, CEO and Founder of FOXX COMPLIANCE SERVICE PVT. LTD
​New Delhi (India), July 19: The CPCB plays a vital role in ensuring effective waste management practices in India. However, recent challenges have arisen, like the hefty registration fees for EPR under the amended e-waste management rules, as well as the insufficient manpower and heavy workload faced by the CPCB. In order to address these issues and streamline the registration process, the CPCB should consider collaborating with experienced waste management agencies such as Foxx Compliance Services, leveraging their expertise to reduce the burden on limited resources. This article explores the importance of involving such agencies to expedite and enhance the EPR registration process, ensuring timely compliance with EPR obligations. However, the implementation of this initiative has encountered significant obstacles due to the hefty registration fees imposed and the CPCB's struggle to process registrations within the stipulated timeline.
The Challenge
The CPCB, as the regulatory authority responsible for overseeing e-waste management, faces challenges in handling the increasing volume of EPR registrations. Under the amended e-waste management rules, producers are required to register their EPR plans to the CPCB and pay a substantial registration fee of 15 lakh rupees. This fee has posed a significant financial burden on producers, particularly medium-sized enterprises (MEs), hindering their ability to comply with the regulations. While the intention behind this fee may be to discourage non-compliance.
Moreover, the CPCB is facing challenges due to insufficient manpower and a heavy workload, which have resulted in delays in processing EPR registrations within the stipulated timelines outlined in the SOP. This delay not only causes inconvenience for producers but also hampers the overall effectiveness of the e-waste management system. This delay poses a risk of non-compliance for producers who are keen to fulfill the EPR obligations promptly.
Proposed Solution
To address these challenges, The recent direction dated 30th June 2023 by the CPCB regarding the extension of the interim arrangement for the release of imported EEE consignments represents a significant step towards effective EEE transitions smother in the country. This extension has been set for August 31, 2023, would provide relief to producers who are facing delays in EPR registration and enable them to continue their operations while adhering to the rules.
Furthermore, a potential solution lies in collaborating with experienced waste management agencies like Foxx Compliance Services. These agencies possess the necessary infrastructure, resources, and skilled personnel to efficiently assess and review EPR plans submitted by producers. By leveraging their expertise, the CPCB can expedite the registration process, reduce the burden on its limited resources, and ensure that the rules are effectively implemented.
Scope of Collaboration
Collaborating with experienced waste management agencies would yield several benefits. Firstly, it would expedite the registration process within the stipulated timelines. Secondly, these agencies have a deep understanding of e-waste management practices and can provide valuable guidance to producers in formulating comprehensive and effective EPR plans. Lastly, collaborating with established waste management agencies would alleviate the burden on the CPCB's limited manpower and resources. This would contribute to improved compliance and reduce instances of non-compliance due to administrative delays. While the agencies handle the assessment and review of EPR plans. It would result in a more efficient and streamlined registration process, benefiting both the producers and the CPCB.
Importance of the Interim Arrangement
By extending this interim arrangement, the CPCB aims to ensure a smoother transition for producers towards compliance with the e-Waste Rule 2022. The additional time granted until August 31, 2023, provides producers with an opportunity to complete the necessary registration process and fulfil their EPR obligations.
Key Details of the Arrangement
Under the interim arrangement with Custom, producers of the 106 specified EEE must submit their applications for reg. on the EPR Portal. The consignments of those producers who have applied for registration, renewal or amendment for reg. and received an ack. from the EPR Portal will be eligible for release.
Importance of Early Registration
To avoid any inconvenience or delays in importing EEE consignments, it is crucial for all producers of EEE items to register themselves promptly. By registering on the EPR Portal, producers can demonstrate their commitment to responsible e-waste management and ensure a seamless release process for their imported consignments.
How to Register
Producers who have not yet registered are urged to take immediate action. To initiate the process, interested parties can contact Foxx Compliance Services Pvt Ltd. via email at info@foxxinternational.com or reach out via toll-free at 18001020584. These channels provide a convenient means to seek assistance and guidance regarding the reg. procedure.
Conclusion
The CPCB's decision to extend the interim arrangement for the release of imported EEE consignments by producers is a positive step towards addressing the challenges faced by producers in complying with the amended e-waste management rules. To further enhance the effectiveness of the reg process, it is recommended that the CPCB collaborates with experienced waste management agencies such as Foxx Compliance Services Private Limited. This partnership would leverage the agencies' expertise, reduce the burden on the CPCB's limited resources, and ensure a smoother and more efficient implementation of EPR regulations. By working together, we can promote sustainable waste management practices and protect our environment for future generations.
For more information, please visit – https://timesofindia.indiatimes.com/blogs/voices/e-waste-turning-a-challenge-into-a-sustainable-advantage/
https://www.cxotoday.com/interviews/our-goal-for-the-next-five-years-is-to-establish-recycling-units-for-e-waste-plastic-waste-and-battery-waste-in-every-region-across-india-shashi-shekhar-founder-of-foxx-compliance-services-p-ltd/
Contact Information
shekhar@foxxinternational.com 
Founder and CEO
Foxx Compliance Services (P) Ltd.
If you have any objection to this press release content, kindly contact pr.error.rectification[at]gmail.com to notify us. We will respond and rectify the situation in the next 24 hours.