Akanksha Singh, Known as "Mrs. Intellectual at Mrs India Inc 2023," Embarks on a Remarkable Life Journey of Resilience, Cultural Appreciation, and Passion for Dance
Read Time:
2 Minute, 18 Second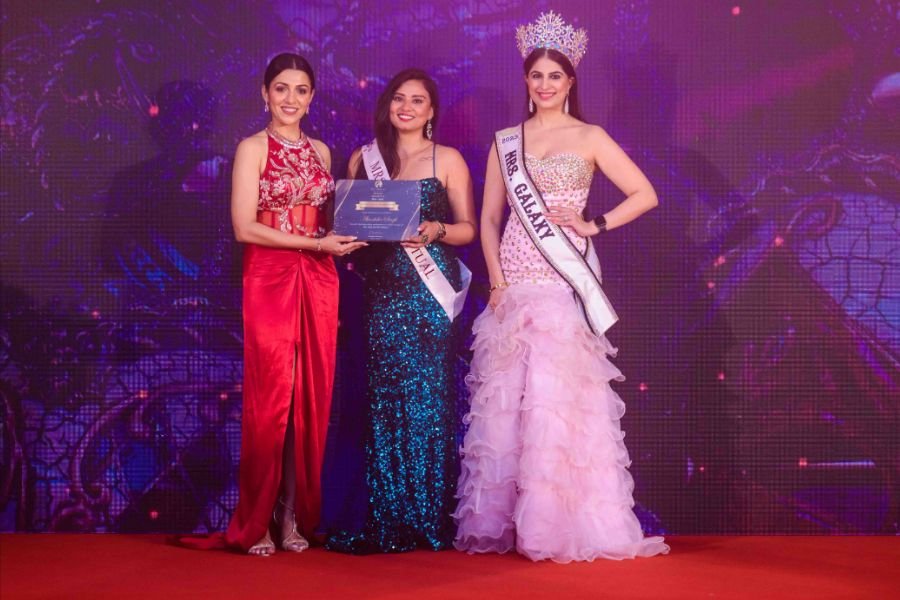 Mumbai (Maharashtra) [India], July 31: Akanksha Singh, fondly known as "Mrs. Intellectual at Mrs India Inc 2023," is an inspiring individual whose life journey has been nothing short of extraordinary. From humble beginnings to academic achievements and a profound love for dance, her story is a testament to the power of perseverance and following one's passions.
Born to a humble background, Akanksha always held a deep appreciation for culture, making it a core value that guided her throughout life. Her academic journey reflects her diverse interests as she pursued Graduation in Botany and went on to complete her Masters in International Business from Griffith College Dublin. This unique blend of educational experiences laid the foundation for her future endeavors.
Currently working as a Product Analyst in Dublin, Ireland, Akanksha has found a fulfilling career that aligns perfectly with her studies and interests. Her dedication and hard work in the professional realm have not only earned her success but also garnered her the title "Mrs. Intellectual at Mrs India Inc 2023."
One of the most significant challenges Akanksha faced was moving to a different country and adapting to a new culture, all while being away from her family and friends. However, she embraced this adventure with courage and trust in the process, which speaks volumes about her resilience as an individual. Her ability to adapt and face these changes head-on has been a remarkable display of strength and determination.
Amidst her busy professional life, Akanksha finds solace and joy in the art of dancing. She strongly believes that dance is a powerful way to express oneself and connect with others on a profound level. Embracing her emotions and pouring her heart into every dance move, Akanksha has discovered dance as an outlet for self-expression and personal growth.
"Having a passion that allows you to communicate and connect with others in a unique way is truly empowering," says Akanksha. "Dance has been my sanctuary, enabling me to express myself freely and find joy in every step."
Akanksha's journey is a beautiful amalgamation of academic excellence, personal challenges, and unwavering passion for dance. Her experiences have sculpted her into a strong and versatile individual, inspiring many along the way.
As "Mrs. Intellectual," Akanksha Singh stands as a shining example of resilience, cultural appreciation, and the power of pursuing one's passions. Her story serves as an inspiration for others to embrace change, face challenges, and find strength in their unique interests.
If you have any objection to this press release content, kindly contact pr.error.rectification[at]gmail.com to notify us. We will respond and rectify the situation in the next 24 hours.