Mrs. Sweta Pote – Embracing Life's Journey with Grace and Mindfulness
Read Time:
2 Minute, 21 Second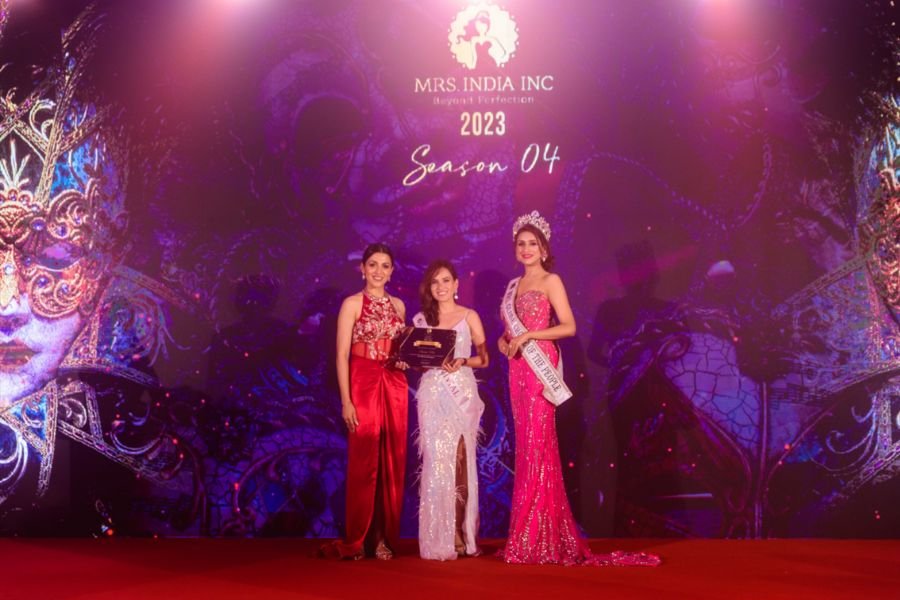 Mumbai (Maharashtra) [India], July 31: Sweta Pote, known affectionately as "Mrs. Convivial," at Mrs India Inc 2023 is a woman of strength, determination, and a firm believer in living life to the fullest. In a world where professions often define individuals, Sweta stands out as "Mrs. Beyond Profession," gracefully balancing her roles as a daughter, wife, mother, and a successful Anti Money Laundering specialist.
Born and raised in the vibrant city of Mumbai, Sweta's journey has been one of humble beginnings and remarkable achievements. Her parents instilled in her the belief that she can achieve anything she sets her mind to, as long as she helps others along the way. This philosophy has been the guiding light of her life, leading her to inspire and uplift those around her.
After graduating with a degree in Business Management, Sweta found her calling in the field of Anti Money Laundering. With a strong dedication to her profession, she has earned recognition for her expertise and commitment in combating financial crime. But her accomplishments do not end there; Sweta is also an avid marathon runner and an exceptional rope mallakhaamb player, proving that she is not afraid to explore and excel in diverse fields.
Sweta's personal life is equally fulfilling, thanks to her like-minded husband and her supportive mother-in-law, who believe in embracing life's adventures with enthusiasm. However, her most cherished blessing is her 9-year-old daughter, who serves as the wellspring of her strength and hard work. As a mother, Sweta aspires to empower her daughter to pursue her dreams, supporting her to be educated, independent, and confident in her life choices.
A staunch advocate of mindfulness, Sweta has honed her ability to live in the present moment, appreciating and being grateful for the blessings in her life. She firmly believes that being focused and mindful enables one to be passionate about their endeavors, fostering a sense of calm and purpose.
In reflecting on her life's journey, Sweta emphasizes that planned and unplanned experiences are indispensable for personal growth. She faces challenges with courage, reminding herself of the reasons behind her decisions and persevering through tough times.
"I have learned that life is all about learning," Sweta says, "and while anticipating failures is part of it, one should always move forward without regrets."
Sweta Pote's story is a testament to the power of determination, mindfulness, and living life with a purpose. She remains an inspiration to many, proving that with the right mindset, anything is possible.
If you have any objection to this press release content, kindly contact pr.error.rectification[at]gmail.com to notify us. We will respond and rectify the situation in the next 24 hours.