Nitin Kumar Yadav: Empowering Success Through Digital Marketing Expertise
Read Time:
3 Minute, 38 Second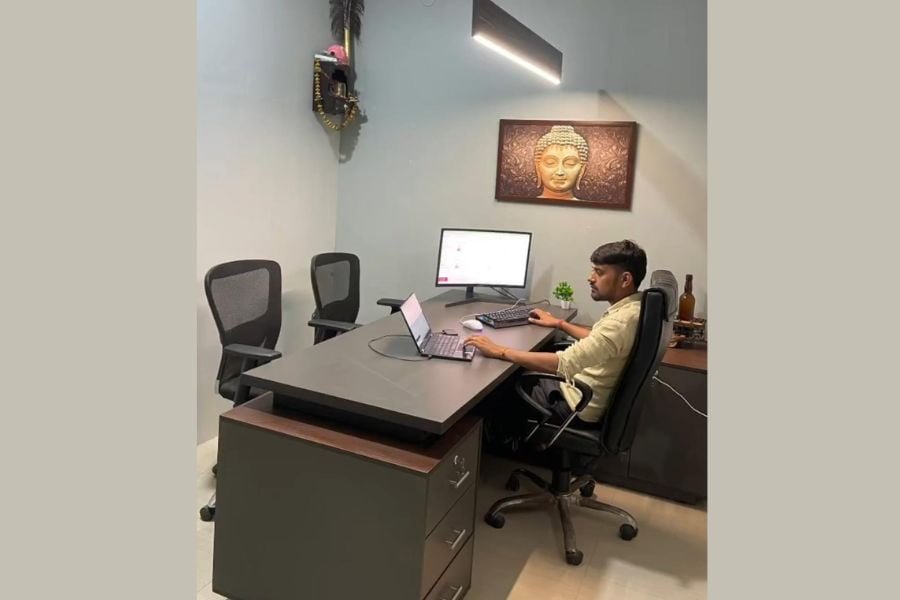 New Delhi (India), August 19: In the fast-evolving landscape of digital marketing, one name stands out as a trailblazer and an exceptional mentor – Mr. Nitin Kumar Yadav. He is the visionary founder of the esteemed Digital Marketing Training Institute in Jaipur, known as the Rajasthan School of Digital Marketing https://rsdmtraining.com/, and the dynamic CEO of NK Technologies, a leading Digital Marketing Company in Jaipur  https://nktechwork.in/ Nitin Kumar Yadav has carved a niche for himself as a multifaceted entrepreneur, consultant, and educator.
With an impressive track record of serving the digital marketing needs of over 10,000 businesses, Nitin Kumar Yadav's influence in the industry is undeniable. His profound insights, strategic acumen, and innovative approaches have propelled numerous businesses to achieve remarkable growth and success in the online realm. The impact of his expertise extends beyond consultancy and service provision; he has also demonstrated an unwavering commitment to education.
In the ever-evolving landscape of digital marketing, few individuals have left as indelible a mark as Mr. Nitin Kumar Yadav. Since 2015,he has been at the forefront of digital marketing innovation, honing his expertise and becoming a trailblazer in the field. Hailing from the Alwar district of Rajasthan, his journey has taken him to the heart of digital marketing excellence in Jaipur.
His passion for digital marketing began in the earlier years of the decade. Armed with a vision of transforming the way businesses connect with their audience, he embarked on a journey that would lead him to become one of the most respected figures in the field. His dedication, combined with an insatiable thirst for knowledge, allowed him to not only grasp the nuances of digital marketing but also master the art of leveraging it to achieve unprecedented results.
Nitin Kumar Yadav's journey from Alwar to Jaipur symbolizes his commitment to excellence. Recognizing the need for quality digital marketing education, he established the prestigious Digital Marketing Training Institute in Jaipur, known as the Rajasthan School of Digital Marketing. This initiative serves as a beacon of knowledge for those who seek to master the intricacies of digital marketing and carve their path to success in the digital age.
Nitin Kumar Yadav's dedication to sharing knowledge and empowering professionals is exemplified through his role as a prolific trainer. Having trained more than a thousand individuals, he has played a pivotal role in shaping the careers of budding digital marketers. Renowned for his transformative coaching techniques, Nitin Kumar Yadav's reputation as a digital marketing trainer is not only local but has also spread across regions like Jaipur and Delhi NCR.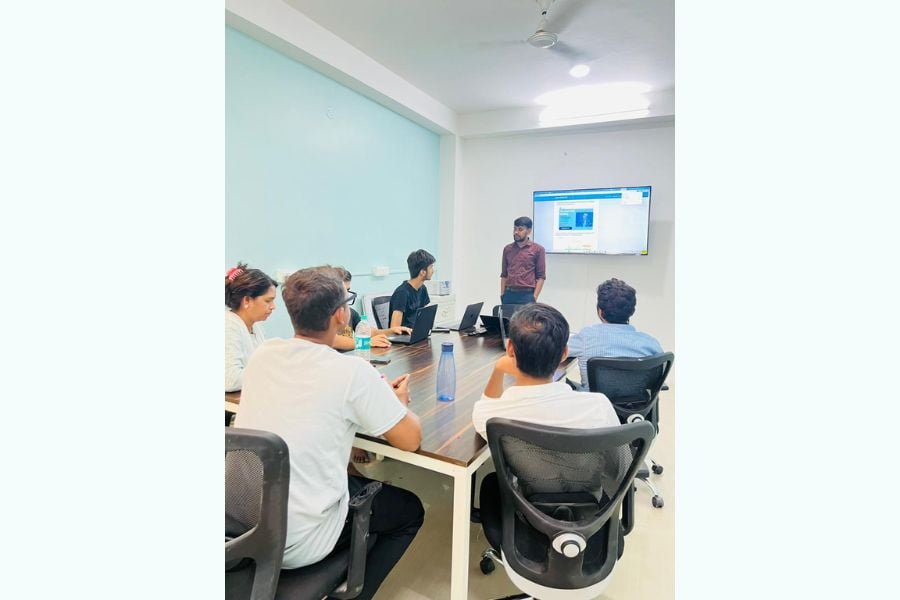 His exceptional marketing methodologies have become a source of inspiration for numerous professionals who aspire to achieve exceptional sales, lead generation, and revenue outcomes in the digital sphere. Nitin Kumar Yadav's strategies are rooted in practicality and innovation, reflecting his deep understanding of the ever-evolving digital landscape.
Nitin Kumar Yadav's prowess extends beyond training and consultancy. He has established himself as a reliable and trusted digital marketing coach in Jaipur, Rajasthan. His guidance has enabled countless working professionals to shape their careers, securing high-paying jobs in an increasingly competitive job market. His expertise is particularly evident in digital supply chain management and e-business strategies, positioning him as an industry thought leader in these critical domains.
One of his key contributions is fostering expertise in a range of digital marketing skills, including marketing analytics, search engine optimization (SEO), search engine marketing (SEM), social media marketing (SMM), and more. His holistic approach ensures that professionals are equipped with a well-rounded skill set to navigate the complex digital landscape with confidence and competence.
In conclusion, Mr. Nitin Kumar Yadav's journey from an entrepreneur to a digital marketing consultant, trainer, and industry expert is nothing short of inspiring. His contributions to the digital marketing ecosystem, through both his consultancy and training endeavors, have left an indelible mark on the industry. As businesses continue to navigate the challenges and opportunities of the digital age, Nitin Kumar Yadav remains a beacon of guidance, innovation, and success.
If you have any objection to this press release content, kindly contact pr.error.rectification[at]gmail.com to notify us. We will respond and rectify the situation in the next 24 hours.