VIBHOHCM: Pioneering a New Paradigm in HR Management
Read Time:
2 Minute, 45 Second
New Delhi (India), August 22: In the ever-evolving landscape of modern business, the heartbeat of success lies in the optimal management of human resources. Enter VIBHOHCM, an innovative Human Capital Management (HCM) tool that is redefining the way organizations nurture and engage with their workforce. Let's take a closer look at how VIBHOHCM is reshaping the HR management scene.
Introducing VIBHOHCM:
VIBHOHCM transcends the boundaries of a conventional software tool; it's an all-encompassing solution that revolutionizes every facet of human resources management. From initial recruitment and seamless onboarding to individual growth trajectories and payroll management, VIBHOHCM encompasses the entire employee journey. Its user-friendly interface, robust features, and data-driven insights empower HR professionals to make informed decisions that drive organizational excellence.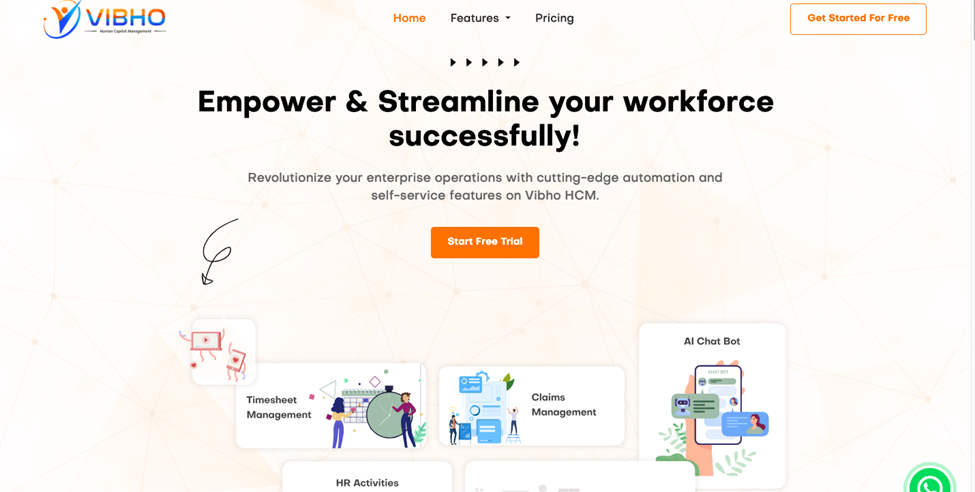 Key Attributes:
Seamless Recruitment: VIBHOHCM streamlines the recruitment process through automated job postings, comprehensive applicant tracking, and intelligent resume screening. By harnessing AI algorithms, it matches candidates with precise job specifications, saving both time and ensuring more accurate hires.
Effortless Onboarding: With VIBHOHCM, onboarding transforms into a frictionless experience. Fresh hires can complete paperwork, access training materials, and virtually interact with colleagues even before their first day on the job.
Holistic Learning and Development: VIBHOHCM nurtures employee growth through its cutting-edge learning management system. Customized training content and personalized development pathways ensure a skilled and motivated workforce.
Data-Driven Insights: VIBHOHCM places data analytics at the forefront. Equipped with advanced analytics and visualizations, HR professionals can discern trends, pinpoint areas for enhancement, and align HR strategies with broader business objectives.
Efficient Payroll Management: VIBHOHCM takes the complexity out of payroll management, ensuring accurate and timely compensation for employees. This feature eliminates errors and ensures compliance with regulations.
WhatsApp Integration and AI Chat: VIBHOHCM integrates with popular messaging platforms like WhatsApp, enabling seamless communication between HR and employees. Additionally, AI-powered chatbots assist in answering queries and providing information promptly.
Timesheet and Attendance Tracking: Tracking working hours and attendance becomes effortless with VIBHOHCM's user-friendly timesheet and attendance management tools.
Advantages:
Heightened Efficiency: VIBHOHCM's automation of manual processes minimizes administrative burdens, allowing HR professionals to focus on strategic initiatives.
Enhanced Engagement: By fostering transparent communication and continuous feedback, VIBHOHCM elevates employee engagement and involvement in company operations.
Precision: The tool's AI-driven precision in candidate selection and data analysis translates to reduced errors and informed decision-making.
Talent Retention: VIBHOHCM's comprehensive approach to employee development and satisfaction aids in retaining top talent, ultimately reducing turnover costs.
Scalability: As organizations evolve, VIBHOHCM seamlessly accommodates changing processes and workforce dynamics, ensuring smooth scalability.
A Glimpse into the Future:
VIBHOHCM's impact on HR management transcends the transactional realm, elevating HR professionals to strategic partners in driving business prosperity. As businesses shift their focus to employee well-being and growth, tools like VIBHOHCM will play an indispensable role in shaping workplaces that are dynamic, inclusive, and innovative.
In summary, VIBHOHCM is a beacon of technological advancement in HR management, transforming
www.vibhotech.com
Contact :+91 72075 68992
If you have any objection to this press release content, kindly contact pr.error.rectification[at]gmail.com to notify us. We will respond and rectify the situation in the next 24 hours.