EO Naturals launches its Premium Skin & Body care range in India
Read Time:
3 Minute, 28 Second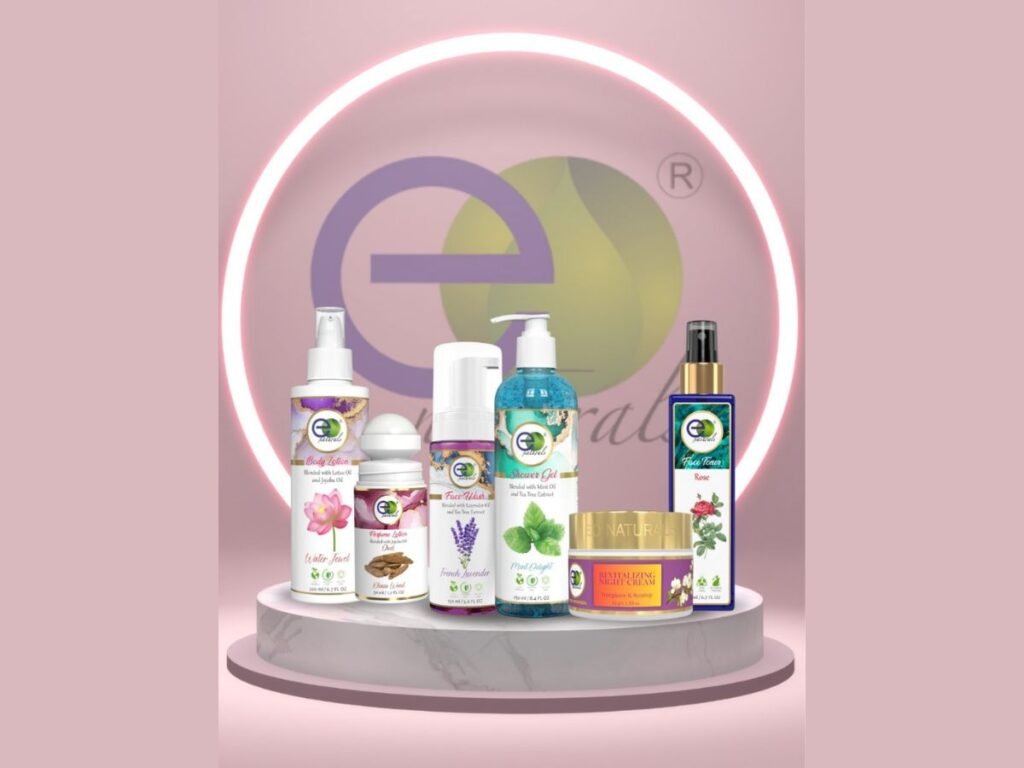 New Delhi (India), September 11: In a world where self-care and wellness have taken center stage, Siddhayu International emerges as a beacon of indulgence with the launch of EO Naturals – a premium luxury skincare brand that marries the beauty of nature with the opulence of luxury. In a world dominated by chemical-laden cosmetics, EO Naturals offers a refreshing alternative, bringing you a range of products that are not just kind to your skin but also to the environment.
A Natural Marvel
At the heart of EO Naturals lies an unwavering commitment to harness the power of nature to enhance your skincare routine. This brand prides itself on using natural ingredients and essential oils carefully curated to pamper your skin while leaving a minimal environmental footprint. EO Naturals believes that beauty should not come at the cost of our planet.
A Symphony of Fragrances
EO Naturals offers a diverse range of products, each infused with exotic fragrances that evoke a sense of indulgence and serenity. Whether you prefer the refreshing scent of citrus or the calming aroma of lavender, EO Naturals has something for everyone. The Perfume Lotion Roll On and Perfume Roll On are perfect companions for a fragrant journey that lasts all day.
Holistic Skincare
Skincare isn't just about looking good; it's about feeling good, too. EO Naturals understands this and presents a holistic approach to skincare. The product lineup includes essentials like Body Lotion, Shower Gel, and Body Scrub for a refreshing and rejuvenating bath experience. The Foaming Face Wash and Face Toners ensure that your face is cleansed and revitalized daily. For those looking to unwind and rejuvenate, the Revitalizing Night Cream provides deep hydration and repair while you sleep.
Luxury Redefined
EO Naturals is not just skincare; it's an experience. The Le Luxe Gel Soaps are a testament to this commitment to luxury. These beautifully crafted soaps come in an array of fragrances, each encased in an elegant packaging that reflects the brand's dedication to sophistication. With EO Naturals, every step of your skincare routine becomes a luxurious ritual.
Environmentally Conscious
Beyond providing a luxurious experience, EO Naturals is deeply committed to environmental sustainability. The brand uses recyclable packaging, minimizes plastic usage, and sources ingredients ethically. EO Naturals strives to leave the planet as beautiful as the skin it cares for.
The EO Naturals Difference
What sets EO Naturals apart from the crowded skincare market is its unwavering commitment to quality and authenticity. Each product is meticulously formulated and tested to ensure the highest standards of excellence. The ingredients are handpicked, and the manufacturing process is guided by a deep respect for nature.
Community and Empowerment
EO Naturals isn't just about skincare; it's also about empowerment. Siddhayu International believes in giving back to the communities that contribute to their products. By supporting local farmers and artisans, they create a sustainable ecosystem that benefits everyone involved.
A Future of Radiant Skin
As EO Naturals steps into the spotlight, it offers a glimpse into the future of skincare. A future where beauty and wellness go hand in hand, where luxury meets nature, and where every product is an invitation to indulge in self-care.
EO Naturals by Siddhayu International is not just a skincare brand; it's a testament to the belief that nature holds the key to radiant skin. With a commitment to quality, luxury, and sustainability, EO Naturals is set to redefine the way we care for our skin. As you embark on this new journey of indulgence, remember that EO Naturals isn't just about looking good on the outside; it's about feeling good inside, knowing that you are making a conscious choice for your skin and the planet. Welcome to a world where luxury and nature unite to create a skincare experience like no other. Welcome to EO Naturals. www.eonaturals.co.in
If you have any objection to this press release content, kindly contact pr.error.rectification[at]gmail.com to notify us. We will respond and rectify the situation in the next 24 hours.